The use of turmeric is well-documented, dating back thousands of years. This vibrantly colored root was first mentioned in the Vedic culture of India, and served a variety of purposes. It held religious significance and was seen as a sacred component of many spiritual ceremonies in Hinduism. It has been used functionally to dye fabrics a beautiful golden yellow (which you may have even experienced yourself if you've ever spilled turmeric on your clothes while cooking). Turmeric was well-documented in Ayurveda texts for its medicinal qualities. It was used for a variety of ailments, from healing cuts and bruises to managing gastrointestinal illness, and of course, turmeric has always been used as a vital addition to a nutritious diet. [1]
"Turmeric is auspicious and one of the most important herbs," said Anupama Kizhakkeveettil, a board member of the present-day National Ayurvedic Medical Association. She continues with, "We use it for so many different conditions, it's a time-tested herb."
While there are many unique ingredients from across the globe that are known for their flavor and medicinal qualities, none have become quite as popular as turmeric in Western culture. Thousands of years after it was first recorded, turmeric's appeal has continued to grow. And understandably so: The recorded claims of turmeric's powerful medicinal qualities have made researchers curious, and it's because of this curiosity that this root has been the subject of thousands of scientific studies in recent years. The benefits of turmeric are numerous, with some research to support its role in joint health, cardiovascular health, digestive health, mediating inflammatory response, and more. [2-6]
So, how can you get more turmeric in your life? While its golden color seems to be most commonly associated with bright curry powder and fragrant Indian dishes, the use of turmeric is incredibly versatile. Here are seven ways that you can use turmeric to spice up your diet, and reap the benefits of this powerful plant:
Add It to Smoothies
Summer may be over, but you can pretend that it's summertime year-round with this refreshing drink. This recipe includes sweet, tropical fruit and fresh ginger, it's hard not to love. By adding turmeric, it's the perfect way to give your diet a flavorful and nutritious boost. Bring out the blender and enjoy!
What you'll need: 
Instructions: Place all ingredients into a blender, blend, and enjoy!
Make a Golden Milk Latte
Move aside chai and matcha, because this turmeric-centric latte takes the gold. You will love adding this golden milk latte to your
morning routine. Even though it's caffeine-free, one warm mug of this spicy, golden drink will leave you feeling energized, and ready to start your day. Give this recipe a try!
What you'll need: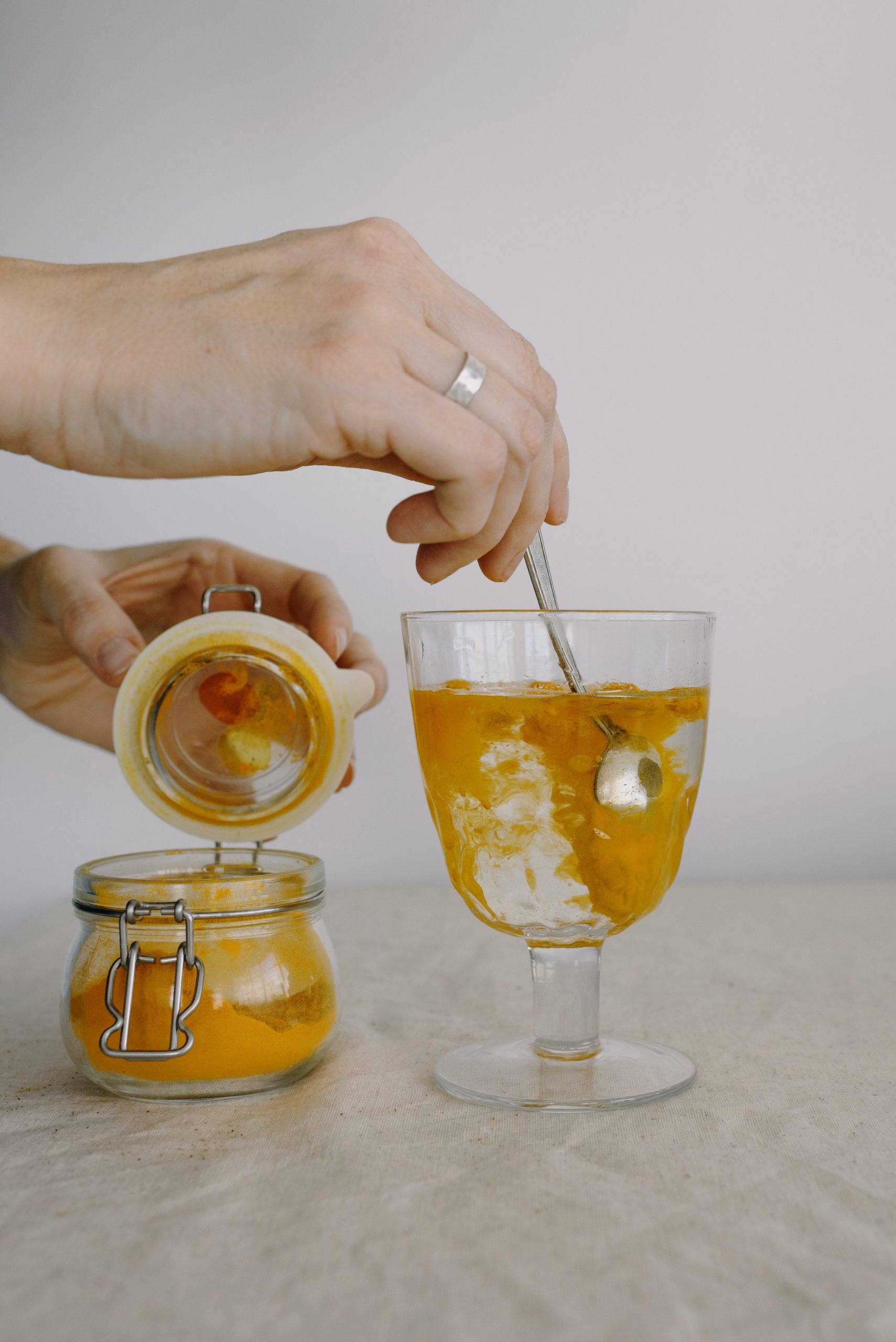 Instructions: Combine ingredients in a small saucepan over medium heat. Once warm, pour into your favorite mug, sprinkle with ground cinnamon and ginger, and enjoy!
Steep a Cup of Tea
Add 8 pumps of Purality Health's Micelle Liposomal Turmeric to a cup of tea in the morning for a powerful kick. You can use whichever tea bags you like best. Our favorite is to add turmeric to a sweet and spicy cup of ginger tea with honey! Though, now that it's autumn, a warm pumpkin chai is a close second.
Try this delicious hummus recipe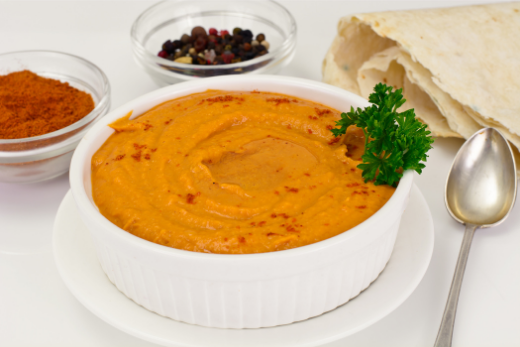 Hummus is the perfect healthy snack. It's easy to make, and incredibly versatile – dip veggies, add some crackers, or spread it on bread to spice up your sandwich. Turmeric is a great addition to this classic, and you'll want to make it for every occasion!
We posted this delicious and simple turmeric hummus recipe last autumn, let's bring it back and give it a try!
Cozy up with a Warm, Autumnal Soup
There's nothing better on a crisp, fall day than a comforting bowl of soup. We love this Roasted Cauliflower Soup with Coconut and Tumeric from A Beautiful Plate – without a doubt, you'll be making this dish on repeat. The recipe calls for ½ tsp of ground turmeric, but for optimal bioavailability, and to soak up all of the benefits that turmeric offers, we recommend substituting 1 tablespoon of Purality Health's Micelle Liposomal Turmeric.
Brighten up Your Salad Dressing
Salads have a bad reputation for being… well, a little boring. However, there are many ways that you can keep your salads interesting and new. 
Salad Pro Tips:
Use a mix of greens (i.e. arugula + spinach, spring mix + basil, kale + red lettuce).

Every salad needs something sweet, something bitter or acidic, something creamy, and something crunchy.

Make your own dressing! 
We've got you covered. Try this delicious turmeric salad dressing – it's the perfect way to brighten up your greens.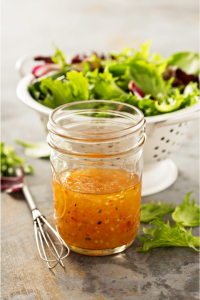 What you'll need:
Instructions: Add all ingredients to a bowl and whisk until well combined. Alternatively, add to a glass jar with a well-fitting lid, and shake until combined. Pour over salad, mix, and enjoy!
Give Your Sweets a Little Spice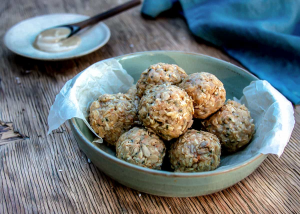 Last, but certainly not least, turmeric can be a subtle addition to your favorite sweet treats. We love these Three Step Turmeric Pumpkin Bites – they're packed with flavor, and of course, are absolutely delicious with a touch of Micelle Liposomal Turmeric or Micelle Curcumin GOLD. 
Treat yourself with one (or three) of these tasty bites, and know that you're treating so much more than just your sweet tooth. Our Micelle Liposomal Turmeric and the Micelle Liposomal Curcumin GOLD not only pairs well with your favorite fall flavors, but also encourages healthy inflammatory and immune responses, joint function, and digestive support. [2, 4-6] Plus, the micelle liposomal delivery provides higher bioavailability and better absorption, so you know that you're getting the most benefit from the supplements you take on a daily basis. [7]
Try it risk-free for 180 days! E-mail us at info@puralityhealth.com and let us know what new ways you've incorporated turmeric into your diet!
Citations