As the weather changes, it's nice to have a delicious seasonal treat for you to share with your friends and family.
Try this three step, no bake recipe for Turmeric Pumpkin Bites! It includes Purality Health's Micelle Liposomal Curcumin Gold to give it even more energy boosting nutrients!
Trust us, they're a big hit!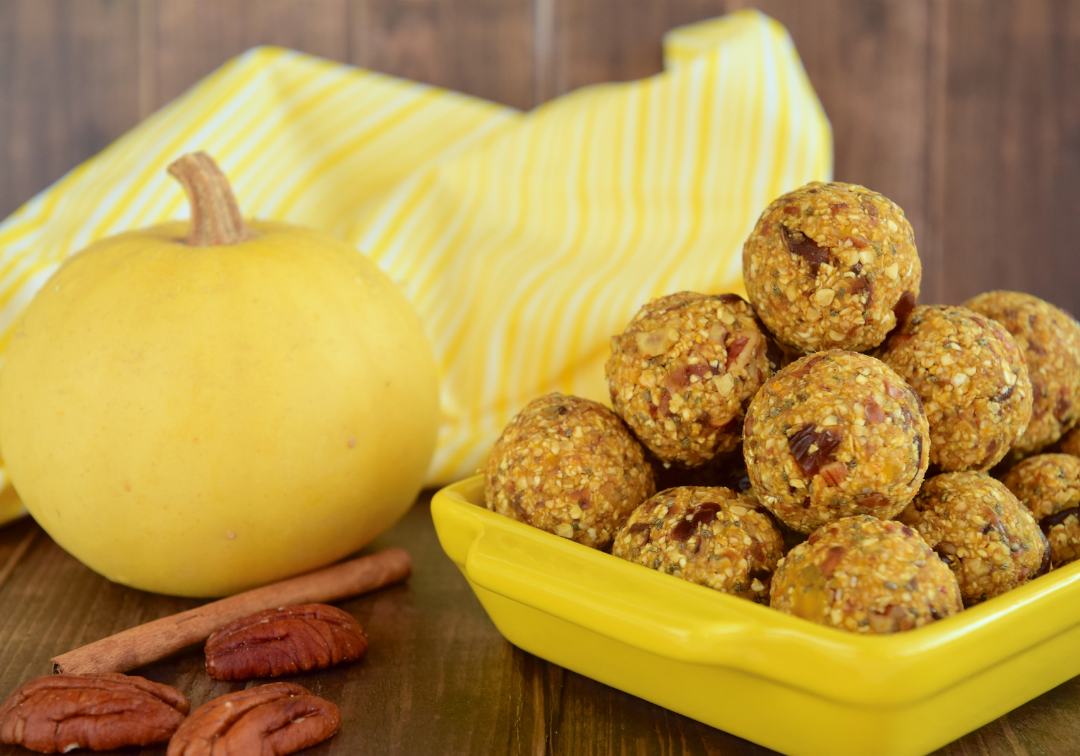 Getting started — what you will need:
¾ cup peanut or nut butter of your choice
⅓ cup pumpkin puree
1 ½ cups rolled oats
1 tbsp maple syrup or honey
1 tbsp pumpkin spice (combine cinnamon, ginger, cloves, and nutmeg)
1 tbsp Purality Health's Micelle Liposomal Curcumin Gold (or 1 tbsp turmeric paste OR minced turmeric)
1 tbsp chia seeds
t tbsp ground flax seeds
½ cup mini chocolate chips or raisins
Instructions: easy as 1, 2, 3
In a large bowl stir together the nut butter, pumpkin puree, rolled oats, maple syrup, pumpkin spice, ground flax, Curcumin Gold, chia seeds, and chocolate chips.
Mix in any other optional add-ins you might like: pumpkin seeds, chopped walnuts, chopped almonds, chopped pecans, raisins, hemp seeds, coconut flakes, etc.
Roll mixture into balls and place on a baking sheet. Chill in the refrigerator for 1 hour before digging in!
Enjoy!
How easy was that?! We bet you can't eat just one of these turmeric pumpkin bites…
Do you have any recipe ideas you'd like to share with us? E-mail us at info@puralityhealth.com and let us know!
We'd love to hear from you!
Here's what makes these turmeric pumpkin bites so tasty…
Purality Health's Micelle Liposomal Curcumin Gold combines curcumin, ginger oil, and algal oil. It can help encourage healthy inflammatory and immune responses, normal joint function, and digestive support. Plus, the Micelle Liposomal delivery protects the delicate compounds from breakdown in the digestive tract, improving absorption and delivering a powerful, soothing dose right where you need it.
Want to see how well it works with your recipes? Try it risk-free for 180 days thanks to our return policy!