Have you ever heard of shakshuka? This delicious dish originated from North Africa, but is incredibly popular throughout the Middle East. It's incredibly versatile, and can be eaten as breakfast, lunch, or dinner!
Though you can add eggs or cheese, this basic dish is entirely vegan! You'll love this shakshuka recipe because not only is it packed with flavor, it contains many powerful nutrients. The tomatoes and bell peppers are rich in vitamin C, vitamin A, lycopenes, and other antioxidants. 
Trust us, you have to give it a try! 
Here's what you'll need…
– 2-3 tbsp olive oil

– 1 onion, chopped

– 1 red bell pepper, chopped

– 2-4 garlic cloves, minced

– 1 tsp cumin

– 1 tsp paprika

– ⅛ tsp ground cayenne, or to taste

– 1 (28-ounce) can roasted, diced tomatoes, with juice

– ¾ tsp salt, plus more to taste

– ¼ tsp black pepper, plus more to taste

– Feta, crumbled, to taste (optional)

– 4-6 eggs (optional)

– Chopped cilantro, for garnish

– 2-4 tbsp

Purality Health Micelle Liposomal Turmeric
Here's what you'll need to do…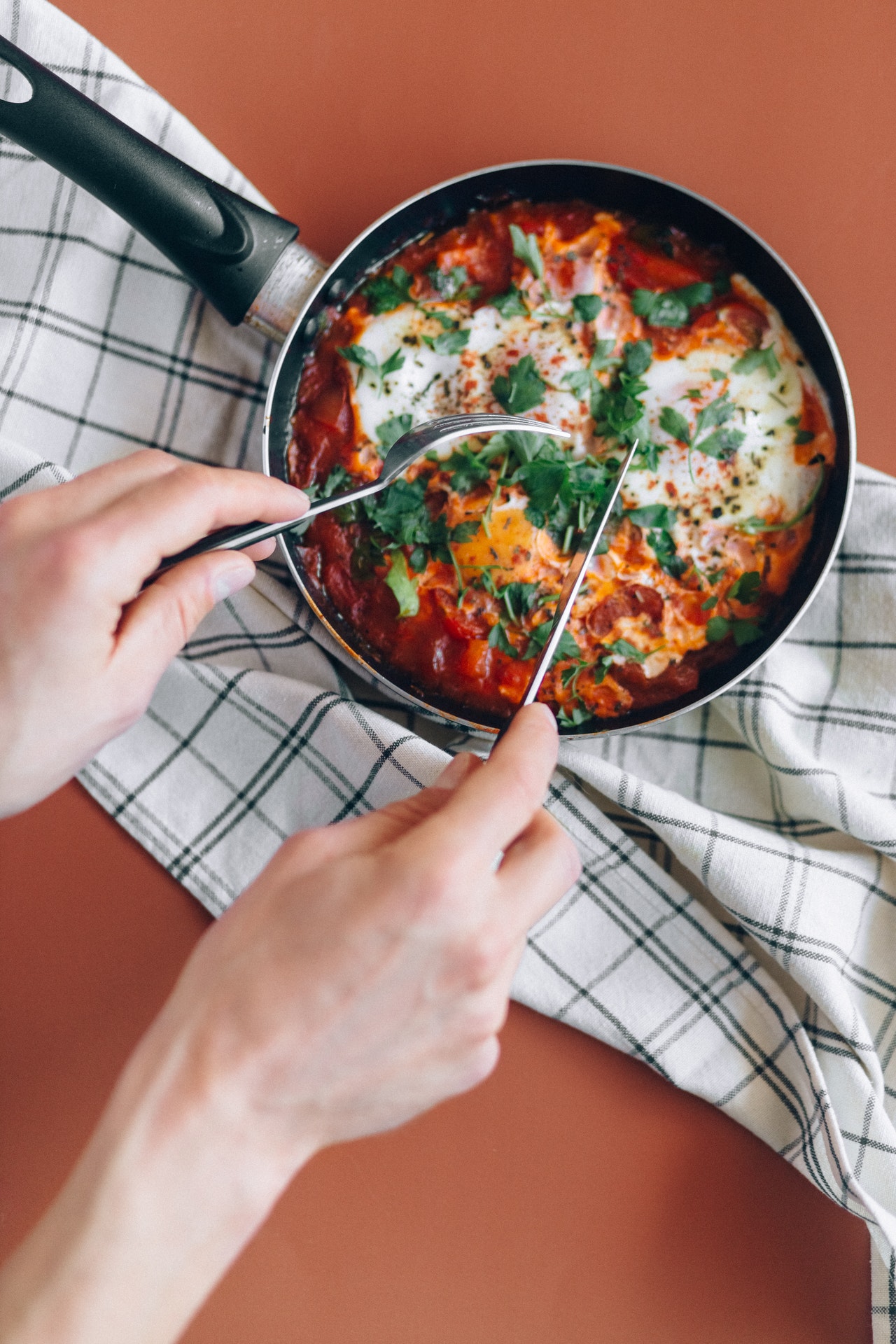 Begin by heating a few tablespoons of oil in a skillet over medium heat (preferably one that has a fitted lid). Add onion, and saute for a few minutes, until fragrant and translucent. Next, add the red bell pepper and garlic, and continue to saute over medium heat for an additional 5-7 minutes. Add the seasonings and canned tomatoes, and allow to simmer over medium low heat for at least 30 minutes. 
If you wish to add eggs to this dish, take a spoon, and make a small well for each egg in the tomato mixture. Crack the whole egg into the well, cover with the lid, and allow the eggs to cook to your liking. Remove the eggs before stirring in 2-4 tbsp of Purality Health's Liposomal Turmeric prior to serving. Sprinkle with feta, cilantro, and serve with bread or pita!
This recipe is a delicious addition to your weekly line up. Serve it for dinner, bring it as a hearty dip, or make it the star of your next weekend brunch! 
Why Turmeric is Perfect for this Recipe
This dish is the perfect vessel for our delicious turmeric. Both are rich in spice, with just a touch of sweetness. And, by adding turmeric, you'll add even more amazing benefits to this already healthy dish! Here at Purality Health, our Micelle Liposomal Turmeric is ready to go in an easy-to-take form, made with bioavailability in mind. The micelle liposomal technology will guide the turmeric through the digestive tract to be absorbed, so you are getting the most out of your product! Give it a try, risk-free, for 180 days with our money back guarantee.
Did you try this shakshuka recipe? What did you think? Let us know at info@puralityhealth.com.