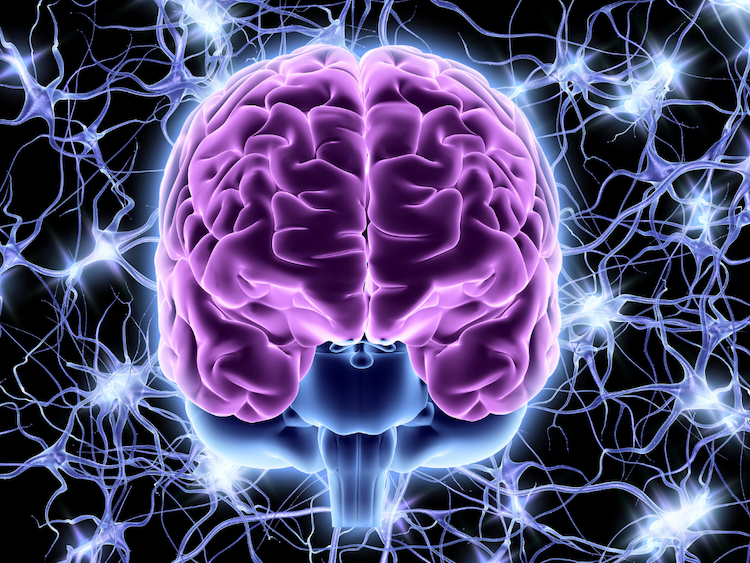 As we age, it's important to do everything we can to maintain our health. And that includes taking care of our brains. Many aspects of our lifestyle can determine how well our brains age with us. In today's blog, we'll cover some things you can do to support your brain as you age.
Just as we exercise our bodies to stay physically fit, we also need to "exercise" our brains to keep them sharp. There are a variety of ways to do this, from crossword puzzles and other brainteasers to learning a new skill or language. We'll also get into some of these in today's blog post.
No matter what you choose, the important thing is to keep challenging our minds and giving them something to do. Just like our muscles, our brains need regular stimulation in order to stay strong and healthy. So don't let your brain go idle – make sure you give it a workout every day!
9 ways to support brain health
Both in the short-term and the long-term, what we do on a daily basis affects the health of our brain. It could be the difference between retaining our memories into old age, or falling into a mental decline. 
The good news is that it's largely up to us. Much of our brain's health comes down to our daily choices. 
To make sure you're only doing the best for your brain, here are 9 ways to support it:
1. Get plenty of exercise
Exercise is essential for keeping the body healthy, but it's also important for maintaining brain health. 
Regular exercise can help improve memory and cognitive function, and it may also help reduce the risk of developing forms of dementia. Exercise boosts blood flow to the brain, which helps deliver vital nutrients and oxygen. It also encourages the growth of new brain cells and connections, which can help offset the effects of aging. 
So, if you want to keep your mind sharp as you age, be sure to get plenty of exercise.
2. Get enough sleep
During sleep, the brain is able to clear out toxins that have built up during the day. This cleanup process helps to prevent cognitive decline. 
In addition, sleep is essential for memory formation and retrieval. When we sleep, our brains consolidate memories from the day so that we can easily access them later. Without enough sleep, we are more likely to forget important information. 
Finally, sleep plays a role in regulating emotions. Lack of sleep can lead to moodiness and irritability, while getting enough rest can help us to maintain a positive outlook. 
3. Eat a healthy diet
A healthy diet is not only important for your physical health, but it is also essential for maintaining a healthy brain. 
The food that you eat provides the nutrients that your brain needs to function properly. For example, omega-3 fatty acids are essential for building cell membranes and supporting cognitive function. Likewise, B vitamins are necessary for converting food into energy, and vitamin E is a powerful antioxidant that helps to protect cells from damage. 
By eating a balanced diet that includes all of these essential nutrients (and more), you can help to keep your brain healthy and functioning at its best.
4. Limit alcohol intake
Alcohol is a depressant, which means it slows down the function of the central nervous system. This can lead to slurred speech, impaired judgment, and motor dysfunction. Drinking too much alcohol can also cause blackouts, where you can't remember what happened while you were drinking. 
These all have dire consequences for the health of your brain. Over time, excessive alcohol consumption can lead to brain damage. This is because alcohol interferes with the way neurons communicate with each other. It can also lead to shrinkage of the hippocampus, which is the part of the brain responsible for memory formation. In severe cases, alcohol addiction can even lead to dementia. 
So, if you're looking to protect your brain health, it's best to limit your alcohol intake.
5. Don't smoke
Smoking cigarettes is not only bad for your lungs, it's also bad for your brain. 
Plenty of research has indicated that smoking can lead to a decline in cognitive function and an increased risk of dementia. The chemicals in cigarettes damage blood vessels and nerves, which can lead to problems with memory, concentration, and learning. 
Smoking also increases the risk of stroke, which can further damage the brain. 
In short, smoking is bad for your overall health – and that includes your brain health. If you're a smoker and looking to protect your cognitive function, quitting is one of the best things you can do.
6. Take steps to reduce stress
Brain health is essential for overall well-being, and reducing stress is a key part of maintaining a healthy brain. 
Stress can lead to problems such as anxiety, depression, and difficulty sleeping, all of which can take a toll on cognitive function. In fact, chronic stress has been linked to memory problems and an increased risk of cognitive decline. 
By reducing stress, we can help protect the brain from damage and keep our thoughts sharp. There are many ways to reduce stress, such as exercise, relaxation techniques, and even gratitude journaling. 
If you're looking to improve your brain health, don't forget to focus on lowering your stress levels.
7. Socialize
Socializing is good for brain health for a number of reasons. 
First, it helps to keep the mind active and engaged. Conversation requires us to pay attention, process information, and come up with responses, all of which help to keep the mind sharp. 
Additionally, socializing can help reduce stress and anxiety, both of which can take a toll on cognitive function. 
Finally, socializing gives us a chance to connect with other people and build relationships. These close connections have been linked with better mental health, which in turn can lead to improved brain function. 
So the next time you're feeling lonely or down, give your friends a call or plan a night out – it could be good for your brain as well as your soul.
8. Get regular mental health checkups
A healthy body requires regular check-ups and maintenance, and the same is true for a healthy mind. Mental health is an essential part of overall well-being, but it is often neglected.
Just as you would visit the doctor for a physical check-up, it's important to schedule regular mental health check-ups. These appointments provide an opportunity to discuss any concerns or issues you may be experiencing. They also allow your mental health care provider to monitor your progress and make necessary adjustments to your treatment plan. 
In addition, mental health check-ups can help to identify any early warning signs of mental illness. By catching problems early, you can get the treatment you need before the condition worsens. 
So don't wait until you're feeling overwhelmed to schedule a mental health check-up. Regular appointments are an essential part of maintaining a healthy mind.
9. Challenge your mind
Keeping your mind active and challenged is not only good for your mental health, but it can also help to keep your brain healthy as you age. 
People who engage in activities that require mental effort and stimulation tend to have a lower risk of developing dementia and other cognitive decline. 
Challenging your mind doesn't have to be complicated or time-consuming – simply doing crossword puzzles, Sudoku, or other brainteasers can make a difference. Even reading a book or taking a new educational class can help to keep your mind sharp. 
So if you're looking for ways to improve your brain health, don't forget to give your mind a workout!
But what are some of the best ways to exercise your brain?
Keep reading to find out!
8 types of games your brain will love
On top of lifestyle changes you can make for the health of your brain, there are also some fun things you can do to support its health!
Games and activities can stimulate your brain, working it like a muscle so it's efficiently fine-tuned.
Below are 8 types of games that can keep your mind sharp for years to come!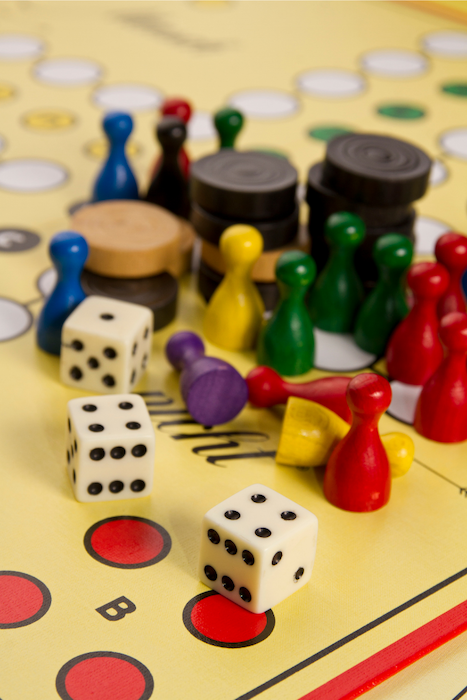 Crosswords and other word puzzles.

Crossword puzzles can help improve your memory and problem-solving skills by working out your brain and making you think creatively.

Brainteasers.

Brainteasers can help improve memory and cognitive function by promoting critical thinking and problem-solving skills. 

Logic problems.

Logic problems help improve our problem-solving skills and our ability to think abstractly. They also train our brain to see relationships between different pieces of information. 

Card games.

Card games are a great way to keep your brain sharp as they require you to think strategically, remember rules, and pay attention to detail.

Chess and other strategy games.

Chess requires strategic thinking and planning, which can help keep the mind sharp. Additionally, chess can help improve memory and concentration, potentially increasing IQ scores!

Jigsaw puzzles.

The cognitive benefits of puzzle-solving include improved memory, increased focus, and enhanced problem-solving skills. In addition, the act of piecing together a puzzle requires the use of both left and right brain hemispheres, which can help to improve communication between the two sides of the brain.

Memory games.

Games that require you to remember a sequence of steps or recall information from a list can challenge and help improve your working memory.

Riddles.

Riddles help improve memory and cognitive function, and they can also reduce the risk of cognitive decline. In addition, riddles are a fun and stimulating way to keep the mind active, making them an excellent activity for people of all ages.
So next time you want to pass some time, consider sharpening your mind with a brain game!
One more way to boost brain health…
Many things out in our world – such as alcohol, environmental pollution, or the ingredients in processed foods – can all wear down our brain.
Thankfully, there's something that can strengthen it.
Curcumin – the active compound in turmeric root – has been shown to actually increase brain cells! [1, 2]
It's also been shown to promote increased brain activity in those experiencing cognitive decline. [3]
But that's not all curcumin can do…
To learn more about this powerful compound…
PLUS the only way you want to be taking curcumin…