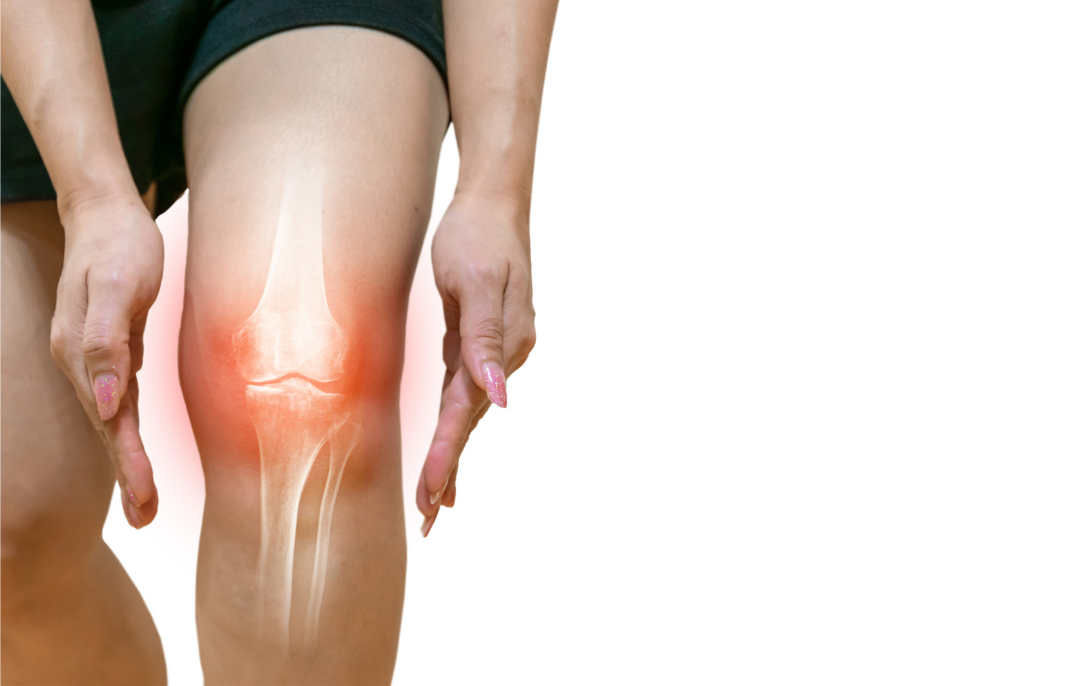 You likely hear about how awful inflammation is all of the time and how chronic inflammation can play a major role in the development of several diseases. [1, 2]
In our blog "Should You Be Concerned About Inflammation?" we outlined the nuance surrounding inflammation, the different types, what can help it, and how worried you should really be about it.
We recommend that you check out that blog post if you haven't already!
For a range of reasons, you may want to be wary of inflammation and the effects that it can have on the body – whether you're actively dealing with it or looking to avoid it. 
That's why in today's blog, we go over 14 different types of anti-inflammatory foods that you can incorporate into your diet!
1. Berries
Berries are referred to as a superfood, and for good reason. Strawberries, blueberries, raspberries, blackberries, and several other varieties of berries are loaded with fiber, vitamins, and minerals.
They also contain antioxidants called anthocyanins which have an anti-inflammatory effect that can lower the risk of health issues. [3, 4, 5, 6]
One study found that 6 weeks of daily blueberry consumption led to a higher count of natural killer (NK) cells in the body – cells which help manage the body's inflammatory response. These results align with similar studies. [7, 6]
Another study found that adults who consumed strawberries regularly had lower levels of inflammatory markers than those who left strawberries off the plate. [8, 9]
2. Fatty Fish
Fatty fish are a great source of omega-3 fatty acids, especially eicosapentaenoic acid (EPA) and docosahexaenoic acid (DHA).
The best types of fish for these are salmon, herring, sardines, mackerel, and anchovies. 
EPA and DHA can both help reduce inflammation that can lead to heart problems, blood sugar issues, metabolic syndrome, and kidney problems. [10, 11, 12, 13, 14]
Research has found that those who consume fatty fish – or supplement with EPA and DHA – have a reduction in certain inflammatory markers. [15, 16]
3. Broccoli 
This cruciferous vegetable is extremely nutritious. Research has shown that eating plenty of cruciferous vegetables are associated with a decreased risk of severe health issues. [17, 18]
This is likely due to their richness in anti-inflammatory compounds. Broccoli is rich in sulforaphane, an antioxidant that decreases the amount of inflammatory-causing molecules in the body. [19, 20, 21, 22] 
4. Avocados
Avocados are loaded with potassium, magnesium, fiber, and heart healthy fats. They also have carotenoids and tocopherols. 
Along with containing these compounds that help support a healthy lifestyle, avocados have been found to help reduce inflammation in the skin. [23, 24]
On top of that, one study found that those who added avocados to their diets for 12 weeks showed a reduction in certain inflammatory markers. [25]
5. Green Tea
Green tea has gotten a rep for being one of the healthiest drinks that you can consume, and it isn't without reason. 
Regular consumption of green tea has been associated with a decreased risk of a wide range of severe diseases. [26, 27, 28, 29]
Much of these benefits are the result of its antioxidants and anti-inflammatory compounds, mainly a substance called epigallocatechin-3-gallate (EGCG) and how it helps manage inflammation in the body. [30, 31, 32]
6. Peppers
There are many popular types of peppers out there, and two of them are great anti-inflammatory foods – bell peppers and chili peppers.
Both of these are high in vitamin C and other antioxidants that make for powerful anti-inflammatories. [33, 34, 35, 36]
Bell peppers contain the antioxidant quercetin, which may reduce inflammation that can cause a range of health issues. [33, 37]
Chili peppers have sinapic acid and ferulic acid, which may reduce inflammation as well as support healthier aging. [38, 39, 40] 
7. Mushrooms 
While being rich in a range of nutrients, mushrooms are very low in calories. On top of that, they contain phenols and other anti-inflammatory compounds. [41, 42, 43, 44]
However, some research suggests that cooking mushrooms may significantly reduce their anti-inflammatory properties. So, if you're looking to eat mushrooms for these benefits, opt to have them raw or only slightly cooked. [45]
8. Grapes
This crunchy, tasty fruit may reduce the risk of many health issues and disorders. [46, 47, 48, 49]
They contain anthocyanins, which reduce inflammation, and they're among the best sources of resveratrol. This is an antioxidant that can protect the heart against inflammation. 
One study found that supplementing resveratrol reduced certain inflammatory gene markers in the body. [50, 51]  
9. Extra Virgin Olive Oil
One of the healthiest oils you can eat, extra virgin olive oil (EVOO) provides many health benefits. Studies have associated it with a decreased risk of developing several health issues. [52, 53, 54, 55]
Again, many of these health benefits are attributed to EVOO's anti-inflammatory properties.
One study found that certain inflammatory markers reduced drastically in those who consumed 1.7 ounces (50 mL) of EVOO every day for 12 months. [56]
Oleocanthal, an antioxidant found in EVOO, has shown to be especially powerful. [57, 58]
10. Dark Chocolate
Not only is dark chocolate delicious, it's packed with antioxidants that can help reduce inflammation and support healthy aging. [59, 60, 61, 62]
It's loaded with flavanols, which help keep the endothelial cells which line the arteries healthy.
One study found that it took just two weeks of regularly consuming cocoa flavanols to experience improved vascular function. [63]
And when it comes to choosing which kind of dark chocolate, for anti-inflammatory properties, a higher percentage is better. [64, 65, 66]
11. Tomatoes
Not only are tomatoes high in vitamin C and potassium, they contain a powerful antioxidant called lycopene, which has incredible anti-inflammatory properties. [67, 68, 69, 70]
Research suggests that lycopene may be particularly effective at lowering the risk of some potentially fatal health conditions. [71, 72, 73]
Because lycopene is better absorbed with fat, for a double whammy, cook your tomatoes with extra virgin olive oil! [74]
12. Cherries
Not only are cherries delicious, they contain plenty of antioxidants, including anthocyanins and catechins, which can decrease inflammation. [75, 76, 77, 78]
One study found that those who consumed cherry juice every day for 12 weeks experienced significantly lower levels of certain inflammatory markers. [79]
13. Turmeric And Curcumin
Turmeric is a spice known for its warm, earthy taste and vibrant yellow color.
It's an important food for this list as it contains the powerful anti-inflammatory compound curcumin. [80, 81, 82, 83] 
Research has shown that curcumin can help reduce inflammation in various ways. [84, 85, 86]
In one study, participants who took curcumin daily saw a significant decrease in certain inflammatory markers. [85, 86]
However, one issue with curcumin is that the body has difficulty absorbing it. It's difficult to get enough of it to notice a difference by just adding it to your diet, but even taking a powder or capsule can show no effects.
Here at Purality Health, we've infused curcumin with our micelle liposomal formula, meaning that you get a much higher absorption rate.
It's a difference you can feel.
Our Curcumin Gold formula also includes omega-3 for that extra boost of nutrition and anti-inflammatory effects…
As well as ginger!
14. Ginger
Ginger is its own amazing anti-inflammatory thanks to ingredients like gingerols, shogaol, and paradols. [87]
Plenty of research has shown that ginger can have incredible anti-inflammatory effects, along with relieving the symptoms of various ailments. [88, 89, 90, 91, 92, 93]
If you're looking for support, Purality Health's Curcumin Gold can help!
Our formula is designed to be absorbed and used by your body. 
>>> Click here to learn more about how our absorbable curcumin and ginger formula can help you.
Bottom Line
If you're looking to keep the inflammation away, adding any of the above foods to your diet can help!
Not only are they great anti-inflammatories, they support your health and well-being overall.
We know living with inflammation is no fun. That's why we created our Curcumin Gold formula. 

References And Resources: