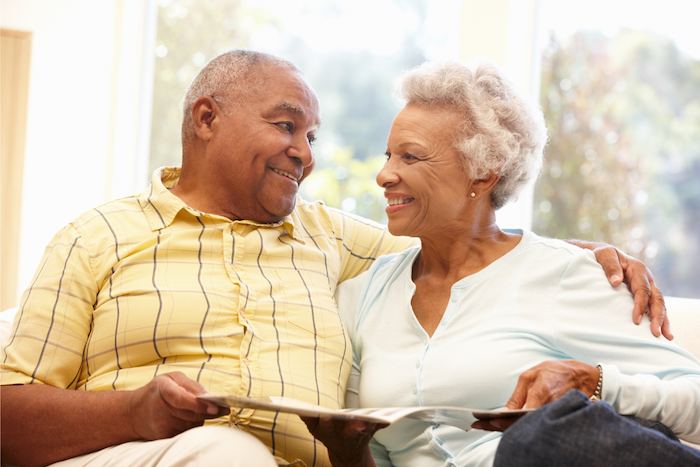 In the realm of natural remedies and holistic health, few substances have garnered as much attention and praise as turmeric. Known as the "golden spice," turmeric has been used for centuries in traditional medicine systems such as Ayurveda and Traditional Chinese Medicine. 
Today, this vibrant and aromatic root has caught the interest of modern science, particularly for its potential benefits for older adults. 
In this comprehensive blog post, we delve into the captivating world of turmeric and explore why older adults should consider incorporating turmeric supplements into their wellness routine.
Let's jump right in!
1. Nature's anti-inflammatory superstar
One of the key reasons why turmeric has gained such popularity is its potent anti-inflammatory properties. Curcumin, the active compound in turmeric, is believed to inhibit various molecules involved in inflammation pathways. 
For older adults, chronic inflammation is often associated with a host of age-related conditions such as arthritis, heart disease, and cognitive decline. By taking turmeric supplements, older adults can potentially mitigate these inflammatory processes, leading to improved overall health and vitality.
Turmeric reducing inflammation within the body is one of its most well-accepted and heavily researched benefits. Research shows that it works in the same way as painkillers – by blocking and reducing inflammatory molecules within the blood. [1]
Turmeric is also loaded with other beneficial compounds, such as Calebin A, which has also been shown to reduce inflammation by preventing the build-up of inflammatory proteins in the blood. [2]
2. Joint health and mobility
As we age, joint health and mobility become increasingly important. Your entire independence could rely on your ability to move around and perform tasks independently.
Turmeric's anti-inflammatory effects extend to supporting joint health by potentially reducing pain and stiffness. 
Several studies have shown that curcumin can help alleviate symptoms of osteoarthritis and rheumatoid arthritis, promoting better joint flexibility and enhancing the quality of life for older adults. [3, 4, 5]
3. Heart health and circulation
Maintaining a healthy heart is paramount, especially in the later stages of life. Cardiovascular conditions are among doctors' top concerns for those over 60 years of age.
Thankfully, turmeric has been associated with several heart-protective benefits. It may help lower LDL cholesterol levels, reduce blood pressure, and enhance blood vessel function. In fact, some research even indicates that turmeric may help reverse heart disease in some cases. [6, 7]
By incorporating turmeric supplements into their daily routine, older adults can promote cardiovascular well-being and reduce the risk of heart-related issues.
4. Cognitive function and brain health
The aging process can sometimes take a toll on cognitive function and memory. Anyone who has witnessed a loved one suffer from any form of cognitive decline knows how impactful this can be. 
However, turmeric's potential benefits extend to the brain as well. Curcumin's antioxidant and anti-inflammatory properties are believed to support brain health by combating oxidative stress and inflammation, which are linked to neurodegenerative diseases like Alzheimer's and Parkinson's. [8]
Additionally, curcumin has been found to increase levels of brain-derived neurotrophic factor (BDNF), a protein responsible for energizing and creating neurons. [9] 
By harnessing turmeric's neuroprotective potential, older adults can nurture their cognitive abilities and promote healthy brain aging.
5. Digestive comfort and wellness
Digestive issues can become more prevalent as we age, impacting overall comfort and well-being. This can also have a major impact on our gut's ability to absorb and utilize nutrients. This can have far-reaching consequences for our health. 
Turmeric has been used traditionally to support digestion and may help alleviate symptoms of indigestion, bloating, and gas. It can also promote a healthy gut microbiome, which plays a vital role in nutrient absorption and overall immune function. [10]
Some say overall health starts within the gut. Thankfully, a daily dose of turmeric may be all that's needed to support a healthy digestive system. 
6. A natural antioxidant powerhouse
Antioxidants play a crucial role in neutralizing harmful free radicals in the body, which can contribute to the aging process and various diseases. 
Turmeric's curcumin is a potent antioxidant that helps protect cells and tissues from oxidative damage. Research shows that it not only acts as an antioxidant itself but bolsters the activity of other antioxidants within the body. It's also known as a scavenger, meaning it can identify several types of free radicals and prevent them from causing further damage within the body. [8]
By integrating turmeric supplements into their regimen, older adults can enhance their body's defense against oxidative stress, slowing down the aging process at a cellular level.
The bottom line
Turmeric, with its vibrant hue and rich history, has rightfully earned its place as a superfood for older adults. Its potential to combat inflammation, promote joint health, support cardiovascular function, nurture cognitive well-being, aid digestion, and offer powerful antioxidant protection makes it a holistic powerhouse that older adults can benefit from. 
But taking turmeric isn't a one-time thing.
For example, we mentioned above how turmeric can help lower blood pressure. But, according to research, the effects of this are best when turmeric is taken consistently over a long period of time. [11]
Basically, the longer you're taking turmeric, the better. Think of it like a daily streak you don't want to break, but each time you do, your benefits drop. 
If you're serious about aging in a healthy way, it's time to get on a turmeric regimen that works.
In the link above, you'll also find out how you can get FREE shipping on highly absorbable liquid turmeric for life! 
References: