When you go into the supermarket, it already feels like there are a bunch of mushroom options. Button mushrooms, portobellos, shitake, cremini – the list goes on. 
But did you know that there are over 50,000 species of mushrooms?!
And those are just the ones we know about.
Some of these mushroom varieties are nutritious like those you can find in your grocery store, while others are poisonous and should be avoided at all costs. 
And some are medicinal.
This means they contain healing properties thanks to certain bioactive compounds they contain. 
In today's blog, we're going to focus on these medicinal types and cover the top 5 beneficial mushrooms. So keep on reading to learn which kind of mushrooms you want to ensure you're consuming for optimal health.
1. Turkey Tail Mushrooms
Turkey tail mushrooms are multicolored fungi that can grow on both standing and fallen trees. They grow in several parts of the world, including the United States. 
They're typically disc-shaped and – as you may have guessed – often resemble a turkey's tail.
Also known by the names Trametes versicolor or Coriolus versicolor, these mushrooms have been used for centuries as a health supplement for a wide range of ailments and preventative measures.
One of the most prominent and well-known benefits of turkey tail is that it has immune boosting properties, along with the ability to ward off certain diseases. [1]
This is largely due to compounds found within turkey tail called polysaccharopeptide (PSP) and polysaccharide-K (PSK) that have been found to inhibit the growth of disease-causing cells. [2, 3, 4, 5, 6]
PSP has also been found to stimulate the immune system, allowing for a more robust response when required. [7]
In addition to this, the PSP in turkey tail has been found to benefit gut health by feeding and promoting the growth of beneficial bacteria. [8, 9]
Research into turkey tail has also shown that its compounds may help to prevent weight gain, even in those consuming a high-fat diet. [10]
2. Antrodia Camphorata 
Also known as the stout camphor fungus, this unique mushroom was used commonly in Traditional Chinese Medicine to treat liver problems, food and drug intoxication, abdominal pain, hypertension, and itchy skin. [11]
Like most mushrooms, most of its benefits are thanks to its rich diversity of bioactive compounds. Antrodia camphorata contains over 78 compounds, many of which have anti-inflammatory, antioxidant, and detoxifying effects. [12, 13]
As such, research has found antrodia camphorata to support the immune system, relieve and prevent itchiness, boost energy levels, protect the health of the brain, and promote healthy blood pressure. [14, 15, 16, 17]
Because of its all-around wellness capabilities, antrodia camphorata can support the health of anyone looking to feel better day in and day out. 
3. Reishi Mushroom
The reishi mushroom – also known as Ganoderma lucidum or lingzhi – likes to grow in hot and humid locations throughout Asia. As such, it's a staple in Eastern medicine. 
This is due to its rare collection of bioactive compounds that all benefit human health. [18]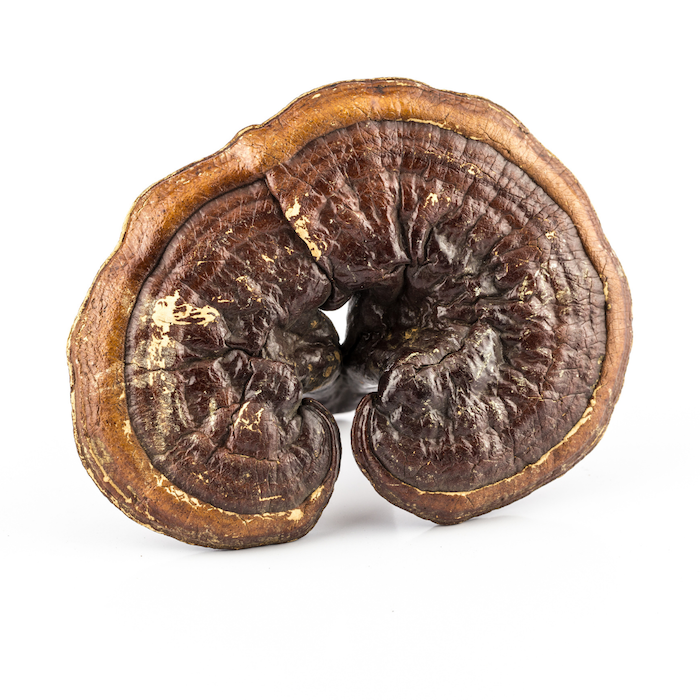 One of its most well-known benefits is its ability to support the immune system. This is largely because reishi can boost the number of white blood cells, enhance their efficiency, and increase their activity – especially when it comes to fighting disease-causing cells. [19, 20, 21, 22]
Another popular reason for its use comes down to its potential disease-fighting properties. Research has shown that reishi can actively kill disease-causing cells. For this reason, studies have found that many who have overcome certain diseases had consumed reishi mushrooms as part of their treatment. [23, 24, 25, 26, 27, 28, 29, 30]
While the two above benefits are the most cited when talking about reishi, it still has much more to offer!
For example, studies have shown that supplementing this mushroom can improve symptoms of depression, as well as boost energy levels. [31, 32]
Additionally, other research has found that reishi mushrooms may promote healthy cholesterol levels, lower blood sugar, and act as a powerful antioxidant. [33, 34, 35]
4. King Trumpet
King trumpet mushroom, often referred to as Pleurotus eryngii, is a large mushroom native to Europe and Asia.  
These mushrooms boast an impressive nutrient profile, containing high amounts of riboflavin, niacin, pantothenic acid, phosphorus, potassium, copper, and so, so much more! At the same time, they're low in fat, cholesterol, and calories – all while being high in protein.
King trumpet is quite impactful when it comes to promoting a healthy inflammatory response in the body. This can limit the occurrence of chronic inflammation, staving off the risk of disease. [36, 37]
On top of this huge boost of nutrition and anti-inflammatory compounds, king trumpet mushrooms have been shown to lower the levels of "bad" cholesterol, protecting the heart. [38, 39]
King trumpet has also been shown to protect against toxic damage and the growth of disease-causing cells thanks to its heavy antioxidant properties, as well as the wide range of beneficial compounds it contains. [40, 41]
5. Maitake Mushroom
Although maitake mushrooms grow in many parts of the world – including the United States – they've historically been most popular in Japan and China. For thousands of years, they've been used to support health, vitality, and longevity.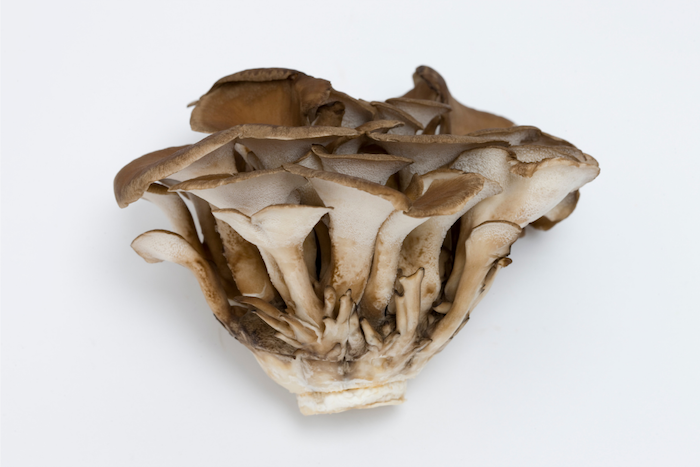 Like the other mushrooms mentioned, this is mainly due to their high nutrient content, as well as the many bioactive compounds they contain.
Research has shown that – thanks to these compounds – maitake mushrooms can be useful in preventing and treating certain diseases. [42, 43, 44]
Other studies have found that maitake can also provide energy, support the health of the heart by lowering cholesterol and stabilizing blood pressure, and promote healthier blood sugar levels. [45, 46, 47] 
Maitake mushrooms are also known as what's called an adaptogen. This means they can assist the body with mental and physical difficulties, regulating the systems to help achieve homeostasis. 
The bottom line
Mushrooms can offer some of nature's finest compounds, all packed in with tons of nutrition! 
With your body taking in all of this in a highly absorbable form, just think of how supported your health would be…
If you want to find out how to get high quality versions of these mushrooms, look no further than Purality Health!
Simply email us at info@puralityhealth.com to be added to our mailing list so that you can learn more!