Don't you just love a treat that's delicious, and good for your health? It's the perfect way to satisfy your sweet tooth, all while feeling good about keeping up with your healthy lifestyle. We know that the holidays are coming quickly, so for those who are looking to maintain some healthier habits this season, you have to try this recipe. Whether you bring it along to your next holiday party, or hide it for yourself at home, you'll want to make this Dark Chocolate Fruit and Nut Bark again and again! 
Before we get into this recipe, let's go over why this Chocolate Bark packs so many wonderful benefits. 
Dark Chocolate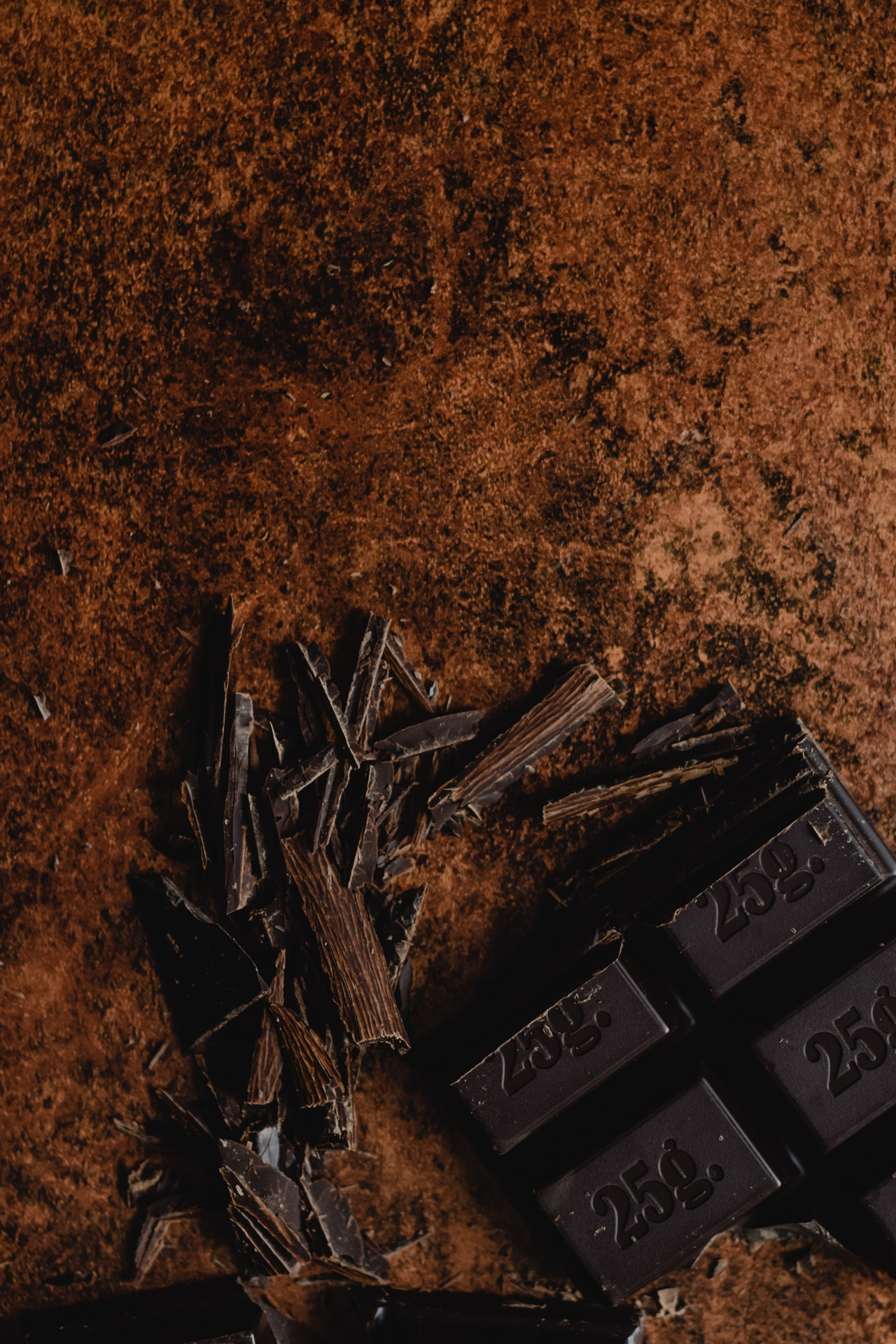 Dark chocolate is actually packed densely with nutrients. It seems crazy to think that a dessert is healthy for us, but it's true! Now, it's important to note that the real nutrition lies in the cacao seeds that chocolate comes from… Of course, to make it taste as delicious as it is, other ingredients (like sugar) are added. Which is why at minimum, we should aim for 70% dark chocolate or higher. The higher the percentage, the more bitter it may taste, but that's because we are getting more of the real chocolate, and less of the sugar!
When it comes to the nutrient profile of high percentage dark chocolate, this sweet treat boasts an impressive resume. One bar of dark chocolate (about 100 grams) is rich in:
– Protein

– Fiber

– Iron

– Magnesium 

– Phosphorus

– Potassium 

– Zinc 

– Copper 

– Manganese
Dark chocolate is also rich in antioxidants, particularly flavonols and polyphenols. These are just two of the many types of antioxidants, but they all essentially work the same. So, dark chocolate may also benefit your health by helping prevent oxidative damage in your body! This may also contribute to the heart healthy benefits of dark chocolate. There is also a good amount of research to indicate that dark chocolate may benefit our cardiovascular system, by helping improve our cholesterol, lowering blood pressure, and reducing overall risk of heart disease. [1-4]
Dried Fruit, Nuts & Seeds
Adding dried fruits and nuts is a great way to add some additional healthy benefits to this sweet treat. Not to mention, they're a great way to add texture and color, as well! 
The dried cranberries in this recipe are rich in powerful antioxidants, as well as fiber. They also pack a significant amount of vitamin C, manganese, copper, and vitamin E, and K1. The nutrients in cranberries may contribute to the health of our urinary tracts, digestive tract, as well as our cardiovascular systems. [5]
Nuts and seeds also offer a great source of nutrients. In the pumpkin seeds and walnuts, you'll find:
– Mono- and polyunsaturated fats (the healthier fats) as well as anti-inflammatory omega-3 fatty acids!

– Protein 

– Magnesium & zinc – nuts and seeds are loaded with magnesium and zinc. Both minerals are essential for hundreds of metabolic reactions in your body, so it's important to fit these into your diet!

– Antioxidants like carotenoids and vitamin E.
Coconut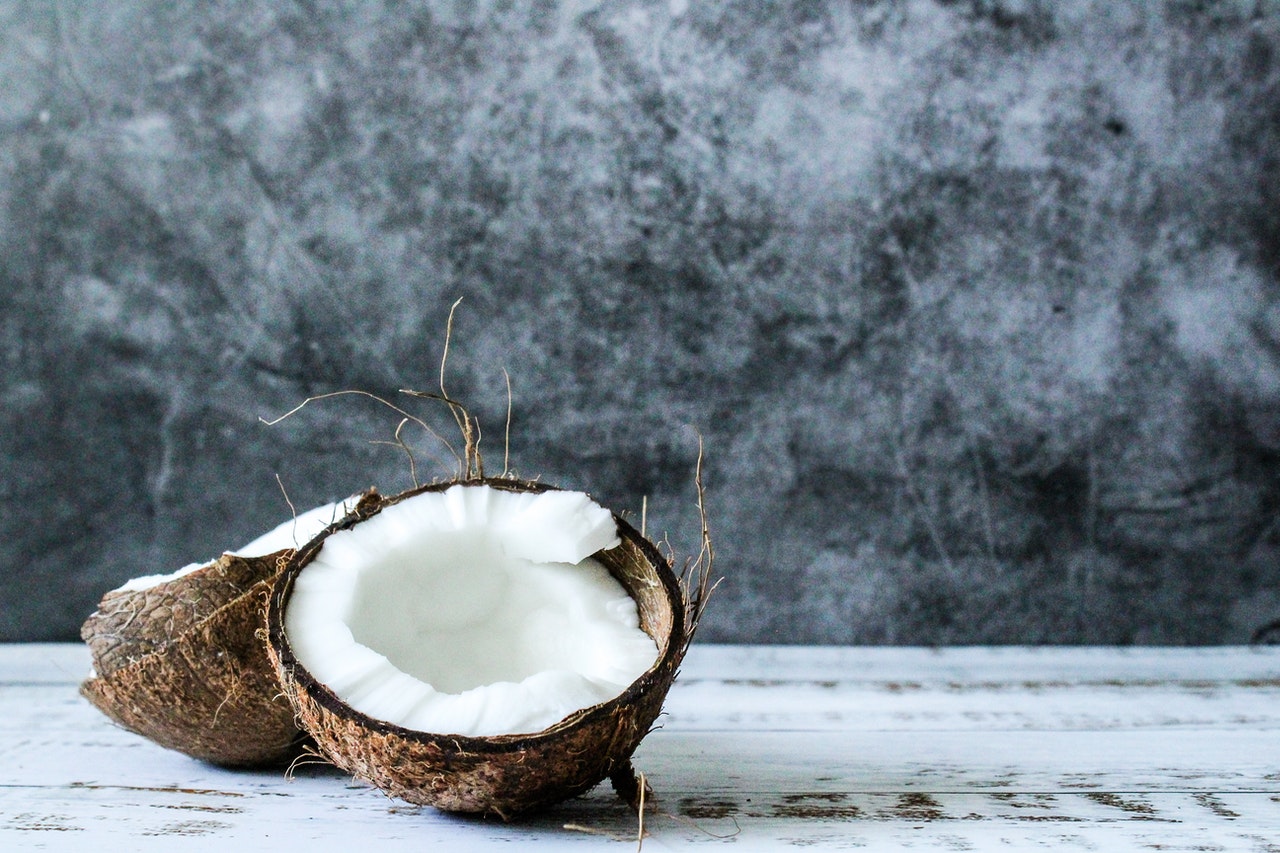 Coconut is another powerful ingredient in this recipe, and offers some great benefits. Coconuts are rich in fat and protein, antioxidants and are a good source of fiber and minerals. In particular, you will find that coconut offers lots of copper, iron, and selenium. They are a great addition to the diet, though you should be mindful how much coconut you eat on a daily basis. 
Coconuts are one of the few plant-based sources of saturated fat, which is considered a more unhealthy source of dietary fat. Saturated fat can contribute to risk of heart disease if eaten in large quantities regularly, so be mindful of your coconut intake for this reason!
Now that you know just how powerful the ingredients in this recipe are, let's get you started! 
Here's what you'll need… 
– 1 ½ cups dark chocolate chips

– 1 tbsp coconut oil

– ¼ cup dried cranberries

– ¼ cup pumpkin seeds

– ¼ cup chopped walnuts

– ¼ cup coconut flakes
What you'll need to do…
Begin by melting the dark chocolate. Place chocolate into a large, heat safe bowl. In a separate pot, boil water before reducing to medium heat. Place the bowl of chocolate over the pot of water, and begin to mix as the chocolate melts. Add 1 tbsp of coconut oil, and continue mixing until the chocolate is fully melted, and silky smooth.
As the chocolate melts, prepare a baking sheet lined with parchment paper. Pour the melted chocolate onto the sheet, and spread into a thin layer (about ½ inch thick) across the sheet. Before the chocolate melts, sprinkle cranberries, pumpkin seeds, walnuts, and coconut flakes across the surface. Place the chocolate bark in the fridge to cool completely. Once cool and fully, crack the bark into bite size pieces, and enjoy!
Are you excited to try this recipe for yourself at home? You'll have to let us know what you think? Email us your thoughts at info@puralityhealth.com!
Citations
Baba, Seigo et al. "Plasma LDL and HDL cholesterol and oxidized LDL concentrations are altered in normo- and hypercholesterolemic humans after intake of different levels of cocoa powder."

The Journal of nutrition

vol. 137,6 (2007): 1436-41. doi:10.1093/jn/137.6.1436

Djoussé, Luc et al. "Chocolate consumption is inversely associated with prevalent coronary heart disease: the National Heart, Lung, and Blood Institute Family Heart Study."

Clinical nutrition (Edinburgh, Scotland)

vol. 30,2 (2011): 182-7. doi:10.1016/j.clnu.2010.08.005

Taubert, Dirk et al. "Effects of low habitual cocoa intake on blood pressure and bioactive nitric oxide: a randomized controlled trial."

JAMA

vol. 298,1 (2007): 49-60. doi:10.1001/jama.298.1.49

Hooper, Lee et al. "Effects of chocolate, cocoa, and flavan-3-ols on cardiovascular health: a systematic review and meta-analysis of randomized trials."

The American journal of clinical nutrition

vol. 95,3 (2012): 740-51. doi:10.3945/ajcn.111.023457

BSc, Atli Arnarson. "Cranberries 101: Nutrition Facts and Health Benefits."

Healthline

, Healthline Media, 15 Feb. 2019, https://www.healthline.com/nutrition/foods/cranberries#other-benefits.