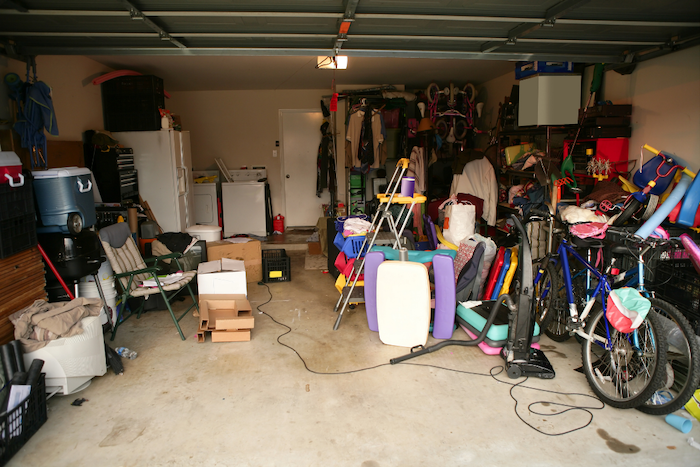 There are many reasons why you should declutter your home. First, having a cluttered home can be stressful and overwhelming. Second, it can lead to a fire hazard with things being misplaced or piled up. Third, a cluttered home can be difficult to clean and maintain since there's more to keep track of. And finally, a home can make it difficult to find things when you need them.
But those are just some practical issues. What about your health?
Well, research shows that living in a cluttered home can increase levels of the stress hormone cortisol, reduce one's ability to focus, increase allergies, and lead to anxiety or depression. [1]
If your home is cluttered or just busier than you'd like it to be, it can be tough to know where to start. But decluttering doesn't have to be a daunting task. With a little planning and effort, you can easily declutter your home in a weekend.
Here are some tips to get you started:
1. Make a plan
Decide what areas of your home you want to declutter, and make a list or schedule of when you plan to tackle each area. This can help you follow through on your intentions. If you go in blind, you may become overwhelmed and frustrated and give up. But if you go in with a specific plan, you're more likely to follow it through and get the job done!
2. Set aside some time
Set aside at least an hour, or however long you feel comfortable working on decluttering. What's important is progress. If you don't finish the job within the time you've set aside, don't sweat it. Just make sure you pick it back up sometime soon when you're able to.
But, you never know. Maybe seeing your progress will encourage you to keep going!
3. Start with small tasks
Tackling smaller tasks first will help you build momentum and confidence as you move on to declutter larger areas of your home.
The saying "action comes before motivation" is true. Once you clean and organize one area, you'll suddenly be motivated to do the spot beside it, and so on. Before you know it, things will be looking pretty good!
Plan out your small tasks ahead of time so, if needed, you can take a break in between and come back to it without feeling like you've completely abandoned the task.
4. Don't try to do everything at once
Similar to above, it's best to focus on one area or one task at a time. Don't try to declutter your entire home all at once. You'll find yourself running around from spot to spot, and you'll likely get overwhelmed.
Instead, make your plan for one area, set aside the time for it, and keep your focus on that spot. If you come across something that belongs to another area, simply put it aside until it's time to move on. Don't lose focus!
5. Get rid of anything you don't need
This one may be tough, but it's important. Saying goodbye to your dear possessions isn't always easy. But, if you haven't used it in the past year — and you had to clear the dust from it when you found it — chances are you don't need it.
Get rid of anything that's taking up space and isn't useful to you. Trust us, you won't miss it. And, maybe someone else will get to enjoy it if you donate or sell it!
6. Organize what's left
Once you've decluttered, organize what's left so that everything has a place and is easy to find. This will help keep your home clutter-free in the future.
If you can't find a place for some things, delegate a place in your home to store them. Perhaps a closet or storage room where your excess items can go while the rest of your home remains clear and organized.
7. Put it away
Once you've decluttered and organized, put everything away in its proper place. This will help you keep your home tidy and clutter-free.
If everything has its own spot, and you know exactly where that spot is, your home will be a much easier place for you to relax and unwind in.
Will you be cleaning this weekend?
Clutter can be overwhelming and stressful, but with a little effort, you can easily declutter your home in a weekend. By following these tips, you can reduce stress, improve safety, and make your home more livable.
And these tips aren't exclusive to your home. Maybe your car is full of coffee cups, your garage has seen better days, or you just have a few drawers that really need to be sorted through. No matter what you need to clean, these tips can help you get it done in no time.
So what are you waiting for? Get started today!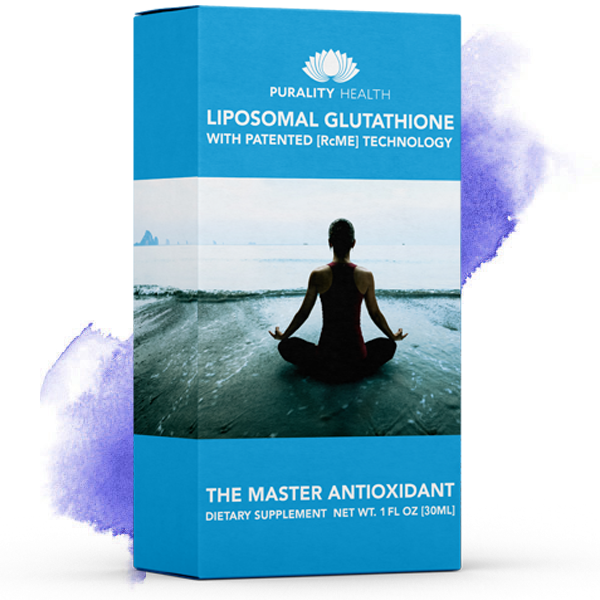 If you're looking to do some decluttering on the inside, we have something that can help.
Glutathione is known as the master antioxidant.
This is because it can clean up free radicals in the body like nobody's business. 
Low glutathione levels are linked to nearly every health issue. [2]
Don't let low glutathione levels keep you from meeting your health potential.
>> Click here to learn more about how glutathione can support your health