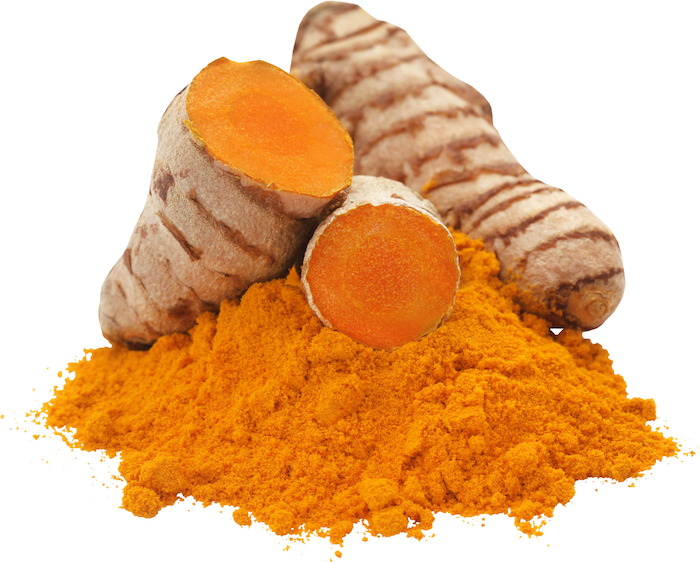 Whether you take turmeric every day or aren't fully sure what it is, you may have wondered about how the root itself is grown and cultivated. 
Turmeric is a popular spice – a staple to many dishes. It will give plates a vibrant yellow while also staining your hands and, well, everything. Since ancient times, it has been a major player in traditional Chinese and Indian medicines (such as Ayurvedic). It has boasted a variety of health benefits, such as treating digestive problems, liver conditions, and even pain. Despite its deep color, it's often applied topically to treat wounds, skin conditions, and heal infections. 
And while it may seem like turmeric is all the rage – especially in health and wellness circles – there seems to be a bit of mystery around it. How does it grow? Where does it grow? And when is it harvested? 
Well, keep on reading to find out what you never knew about this healing root!
Turmeric quick facts:
– Turmeric comes from a rhizome, the underground stem of a plant that resembles a root.

– The plant is a perennial herb in the

zingiberaceae

family, which also includes ginger.

– The plant has striking flowers and tall, broad leaves.

– The rhizome of this plant has been harvested for thousands and thousands of years.

– India produces about 80% of the world's turmeric.

– In India, there are numerous ceremonies and rituals involving turmeric.

– Hawaii also has a long history with turmeric, with ancient Hawaiians using the root for medicinal purposes as well.

– The word "turmeric" derives from its Latin name "terra merita" or "meritorious earth." But in the Sanskrit language, turmeric has at least 53 different names.
Turmeric season
For commercial production, turmeric is planted in the springtime and harvested 7-9 months after planting. After being harvested and processed, turmeric is relatively stable and can be stored for up to one year without refrigeration. However, turmeric is considered best when purchased just after harvest in the winter. 
Turmeric cultivation
Turmeric usually matures around August. This is when its flower is in full bloom. The rhizome is usually harvested once its leaves start browning and falling off in autumn. These finger-shaped rhizomes can be removed from the soil without disturbing the root system, preventing the need for re-planting and allowing for growth the following year. Sometimes, the "mother" rhizomes are kept and replanted in the spring for higher yields.
Once the turmeric is harvested, it can be used fresh, just like ginger. But it can also be processed into dried or ground turmeric. 
Storing turmeric
If you're purchasing dried turmeric (powdered or whole) from the supermarket, keep it in an airtight container in a small space to maintain the best freshness. Exposure to sunlight will weaken turmeric's flavor and color. It's recommended to use ground spices like turmeric within a few months or up to one year for best flavor and freshness. 
If you're purchasing fresh turmeric, keep it in an airy dry place at room temperature. You can also freeze the fresh roots for months and thaw them before use.
Turmeric and nutrition
Turmeric has been heralded for its health benefits for thousands of years. A lot of this is thanks to an active compound within it known as curcumin. This compound is known as one of the most powerful natural anti-inflammatories out there. 
In addition to the antioxidant and anti-inflammatory effects, turmeric contains numerous essential minerals and phytonutrients. These include fiber, calcium, potassium, iron, manganese, copper, and zinc. It's also rich in vitamin B6 and vitamin C.
In the last few decades, thousands and thousands of studies have been carried out on turmeric and its ability to benefit human health and boost overall health.
Here at Purality Health, we have one of the BEST turmeric supplements on the market.
This is because our turmeric…
✅ Utilizes a micelle liposomal formula so that your body can actually take in the turmeric compounds and use them…

✅ Comes in a tasty liquid form that you can add to any recipe that calls for turmeric…

✅ Is made with organic turmeric in a USDA certified, GMP compliant lab in California…

✅ Is third-party tested for lead and other toxins that other turmeric supplements have been found to contain loads of…

✅ And is backed by our 180-day money back guarantee!