Our food choices make a huge impact on the environment around us. In order to support sustainable food systems and maintain the health of our environment around us, it is important to be mindful of our choices. There are many things you can do as an individual to reduce your environmental impact – we want to focus on sustainable nutrition choices. Here are five ideas that you can start with:
Bring Your Own Bags to the Grocery Store
Did you know that each year, we throw away approximately 100 billion plastic bags? That less than 3% of those bags are recycled? And tons of money and resources, like oil, are used to produce this plastic?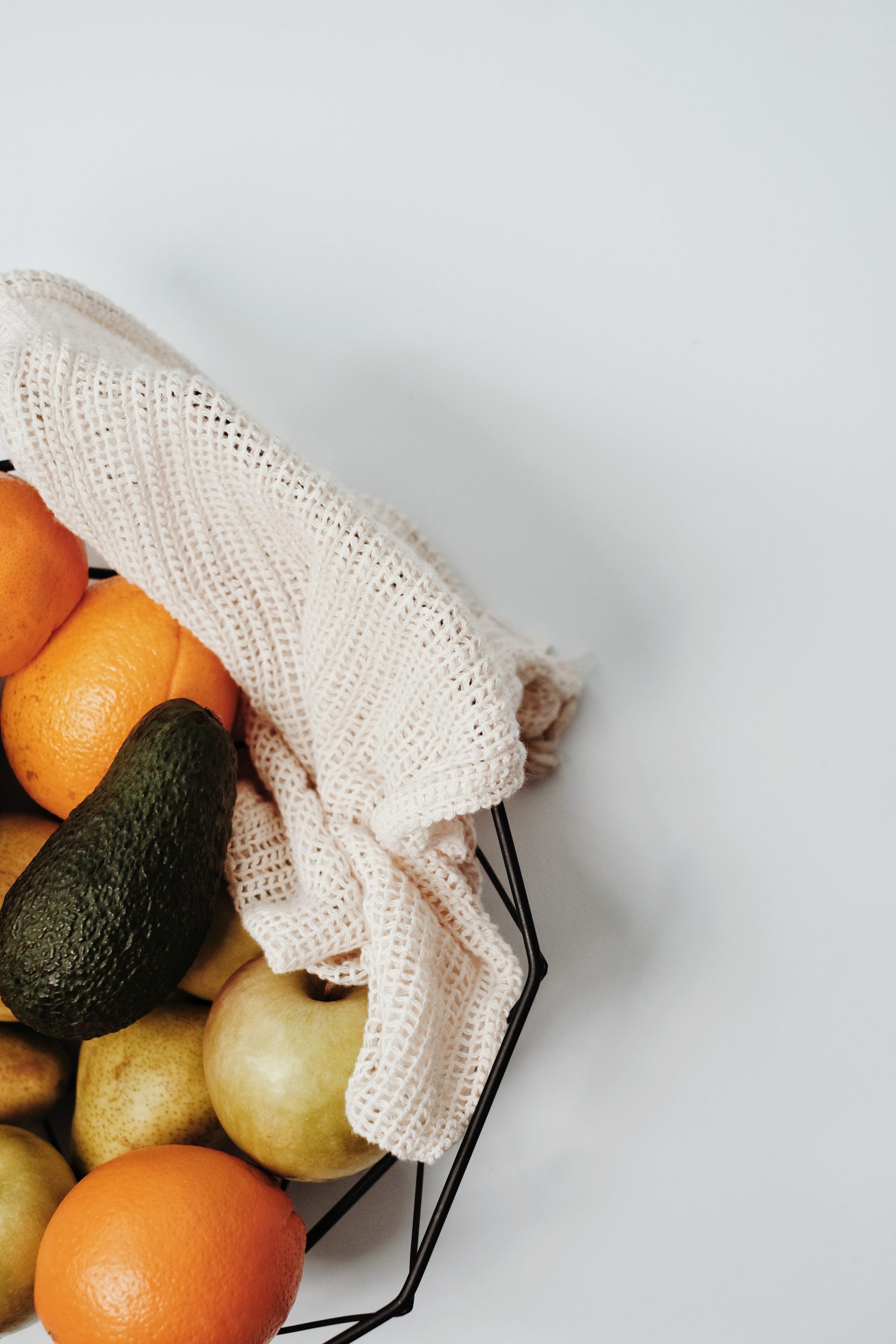 By bringing your own reusable bags, you can easily cut out the use of hundreds or thousands of plastic bags yearly. Luckily, you can find reusable bags pretty easily! Check out these reusable produce sacks on Amazon – they're affordable, machine-washable, and cut out so much plastic! 
Buy In-Season and Locally 
There are so many benefits to buying in-season and local produce. We covered the five greatest benefits to shopping locally and in-season – check it out! 
Eating local is a sustainable choice – it will save your wallet and our food systems. When you buy an out of season produce and imported items, there is a higher demand for production and transportation of these goods. Simply put, the benefits speak for themselves:
The farther the food has to travel, the more emissions are produced by ships, trains, and planes. Buy local to reduce the carbon load on the environment.

Buying in-season is far cheaper! You will always see in-season produce on sale at the grocery store – it's more easily and successfully produced, so they have a lot they want to get out of the store!

In-season produce is more nutrient dense and usually a lot tastier! When produce travels over long distances, some of the vitamin content degrades over time. Local produce travels less distance, and can be picked closer to peak ripeness when the nutrient quality is at its height!
Eat Less Meat
This is a hard one, as meat can be such a staple part of the diet. But, it's impossible to deny – meat consumption has a huge impact on our environment. Supporting the livestock industry takes a lot of our resources – from land (and more deforestation), to their feed and water, to clearing the waste they produce. Some facts about the meat and poultry production:
– 260+ million acres of US land and 80% of deforestation in the Amazon are attributed to livestock production. [1]

– Cows methane production contributes 18% of worldwide greenhouse gas emissions. [2]

– In 2012, animal waste was 13 times more than that of the entire US population. It's untreated, and can seep into the groundwater. [3]

– A single pound of beef requires  25 kilograms of feed and about 15,000 litres of water. [4]
Cutting down on meat consumption can make a huge impact on our environment and global emissions. Will you give it a try?
Composting & Reusing Scraps
Composting/reusing is a great way to cut down on waste in your home. While it's not possible for everyone, some major cities are finally offering composting services along with trash and recycling! You can also check with local, community gardens who accept compost donations.
Composting is a great way to repurpose and revitalize the scraps and waste that typically go in the trash. According to the EPA, composting contributes to:
– reduced methane emissions

– reduced or eliminated need for chemical fertilizers

– promotion of higher agricultural crop yield

– aiding reforestation, wetlands restoration, and habitat revitalization efforts by improving contaminated, compacted, and marginal soils

– remediation of soils I contaminated by hazardous waste in a cost effective manner

– cost savings over conventional soil, water and air pollution remediation technologies

– enhancement of water retention in soils [5]
Also, in the spirit of reusing, you can also repurpose your scraps before you throw them away! Here are 29 ideas for repurposing kitchen scraps that you can try at home. 
Reduce, Reuse, Recycle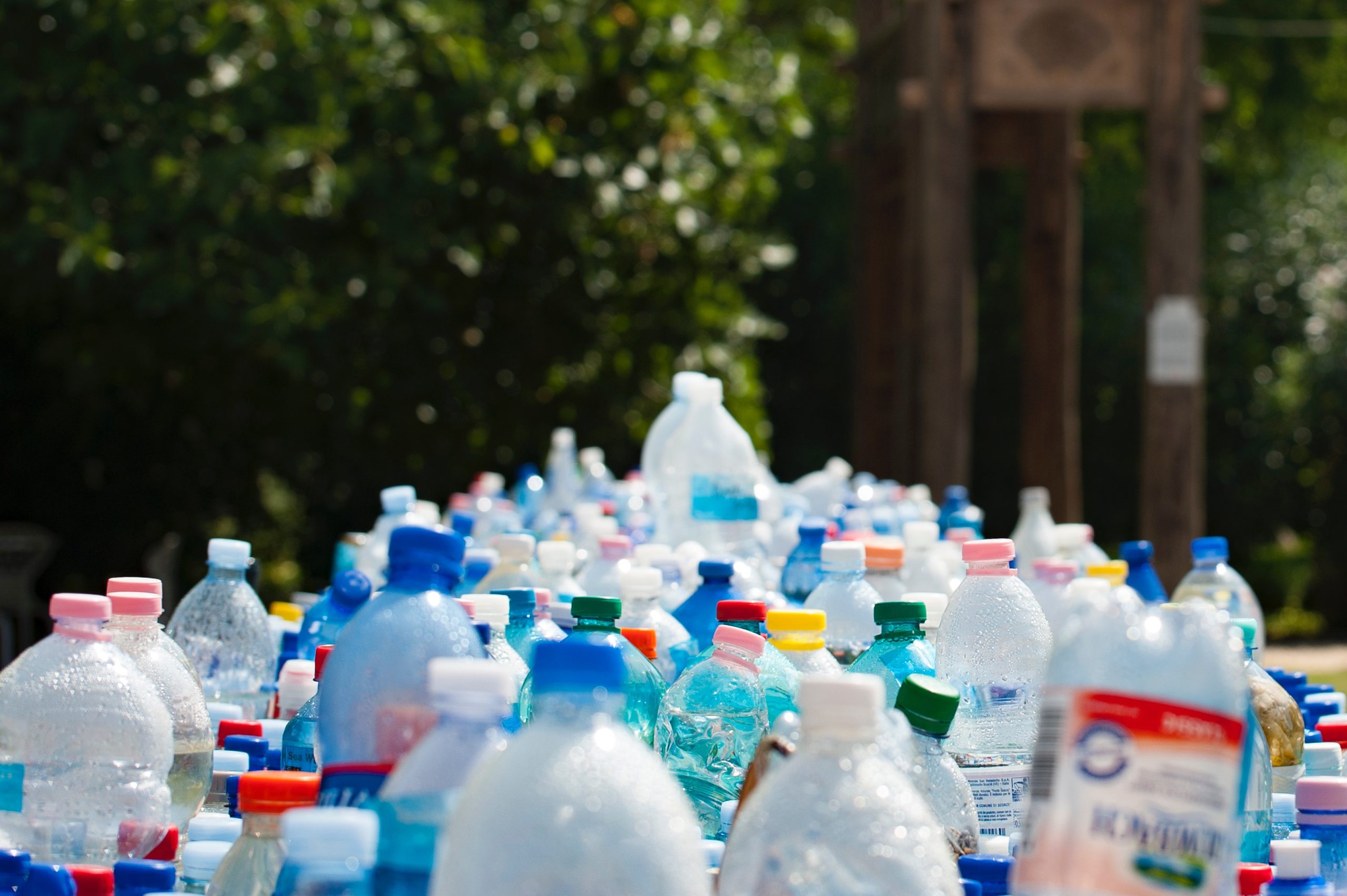 Did you know we purchase 1.5 BILLION plastic water bottles DAILY? [6] Yes, you read that right. Our ability to use single-use plastics can be astronomical on a global scale. Which is why it is so important to do our part in reducing our plastic use, reusing, and recycling when possible. 
Here at Purality Health, we are committed to doing our part to make sure we reduce, reuse and recycle when possible. Did you know that all of Purality Health's products are 100% recyclable? And that our packaging peanuts are completely compostable? Don't forget to recycle our plastic and glass bottles when you're finished, or…
Our bottles are also great for reuse! Wash out your bottle with soap and water before refilling it with hand sanitizer, lotion, or hand soap to go.
Are you an eco-newbie, or a seasoned sustainability pro? We'd love to hear more about your favorite sustainable nutrition practices! Send us an email at info@puralityhealth.com!
Citations
Institute, Independent Media. "Eating Locally and in Season: Is It Really Better for the Environment?"

EcoWatch

, EcoWatch, 18 Dec. 2019, https://www.ecowatch.com/seasonal-and-local-food-2615393675.html. 

"Key Facts and Findings."

FAO

, https://www.fao.org/news/story/en/item/197623/icode/. 

"What Happens to Animal Waste?"

FoodPrint

, 15 Sept. 2021, https://foodprint.org/issues/what-happens-to-animal-waste/. 

UN-Water. "Water, Food and Energy: UN-Water."

UN

, https://www.unwater.org/water-facts/water-food-and-energy/. 

"Composting At Home."

EPA

, Environmental Protection Agency, https://www.epa.gov/recycle/composting-home#benefits.

"Million Plastic Bottles per Minute – Scary Plastic Statistics." Lavit, https://www.drinklavit.com/blog/plastic-isnt-green#:~:text=Studies%20show%20that%20people%20around,billion%20plastic%20bottles%20per%20day!