How much do you know about glutathione? It's certainly not the most popular supplement on the market, and doesn't get a whole lot of attention. That's because traditional supplements and dietary sources have very poor availability, and in the past, it's been pretty difficult to make any meaningful impact on your body's levels of glutathione. 
However, liposomal delivery of glutathione is a whole different story… We want to share with you everything you need to know about this incredible little molecule, and how you can make sure you're getting enough glutathione to soak up all the benefits.
What is glutathione?
Glutathione is a very small protein that we produce naturally in our body. It is made up of three amino acids: cysteine, glutamic acid, and glycine. Even though it is small, it has power in numbers – it can be found in every cell in our body! [1]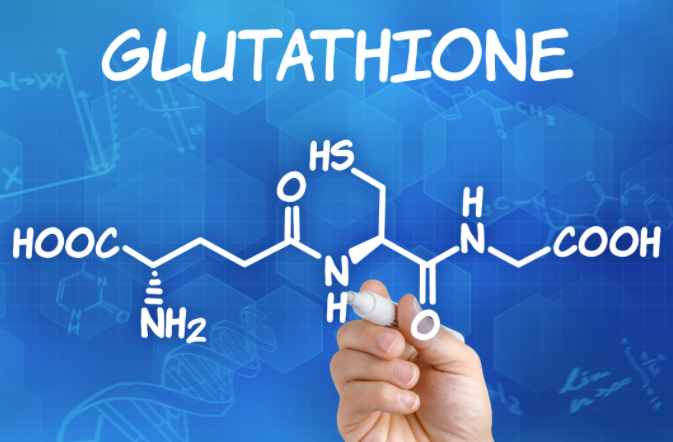 However, it is found in even higher concentrations in our livers, as this is one of the areas in which it does the most work. The liver is an important organ for many reasons, but one of the most important functions of the liver is to detoxify the body. Let's explore how glutathione works in the body, and why it's so important to maintain optimal levels. 
What does glutathione do?
It helps with detoxification
As mentioned previously, glutathione is found in large amounts in the liver, and unsurprisingly, also plays an important role in detoxification. It's involved in the process of eliminating harmful chemicals and unwanted compounds, often referred to as xenobiotics, from the body. It does this by making chemical changes to these substances that circulate in the body, which allows them to be excreted more efficiently. 
Xenobiotics are substances that are considered foreign to the human body, meaning that we don't produce it or need it to live – things like pesticides, drugs, environmental pollution, food additives, cosmetics and more. It's considered unfavorable to have a large amount of xenobiotics circulating around the body at any given time, though in our modern world, they are hard to avoid entirely. 
It attaches to xenobiotics in the body, flags them as toxic, and modifies them into a new form that's much easier to excrete. Without glutathione, it would be difficult for our bodies to excrete a lot of the toxins we absorb and ingest! [2]
It is an antioxidant
Glutathione also acts as an antioxidant – in fact, it has even been known as the master antioxidant. Antioxidants are molecules that neutralize free radicals in the body.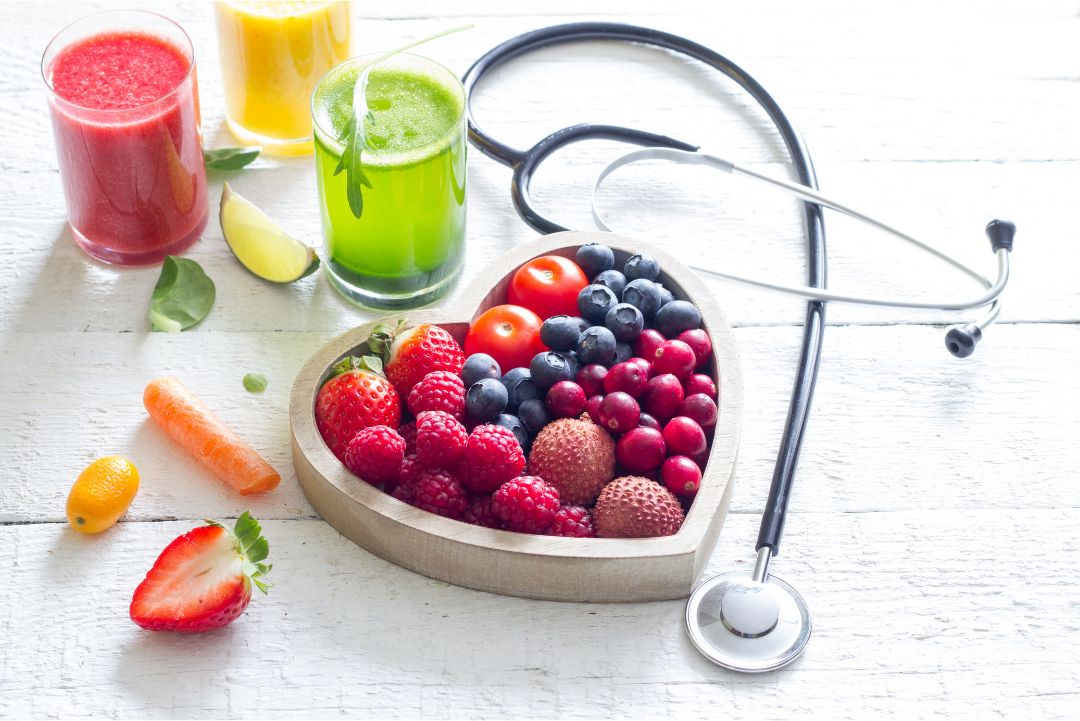 Free radicals are unstable molecules that can damage the healthy cells in our bodies in order to stabilize themselves. Free radicals are unstable because they are molecules with unpaired electrons. Since electrons want to be paired, free radicals will steal electrons from healthy cells to try and stabilize themselves. This process can disrupt and damage DNA, proteins, and lipids in the process. 
Antioxidants protect against these free radicals by neutralizing them. They do this by donating electrons to the free radicals, which stabilizes them, and renders them benign. Once stable, free radicals have no need to steal electrons from other cells, which prevents these cells from being damaged. [3-4] 
It is also known for:
– Helping regenerate vitamin C and E

– Possibly helping mitigate the effects of hangovers

– Supporting mitochondrial maintenance and function

– Promoting a healthy liver

– Supporting DNA synthesis

– Helping support immune function

– May play a role in sperm cells production

– Helping certain enzymes function

– Promoting a healthy brain

– Helping the liver and gallbladder process fats

– Assisting healthy cell death (a process known as apoptosis) [4]
So, glutathione has a lot of jobs throughout the body. Let's now review how deficiency might impact our day-to-day functioning.
Symptoms of deficiency
Because we need glutathione in every cell across our entire body, low levels can affect us in a lot of different ways. Low levels of glutathione might result in: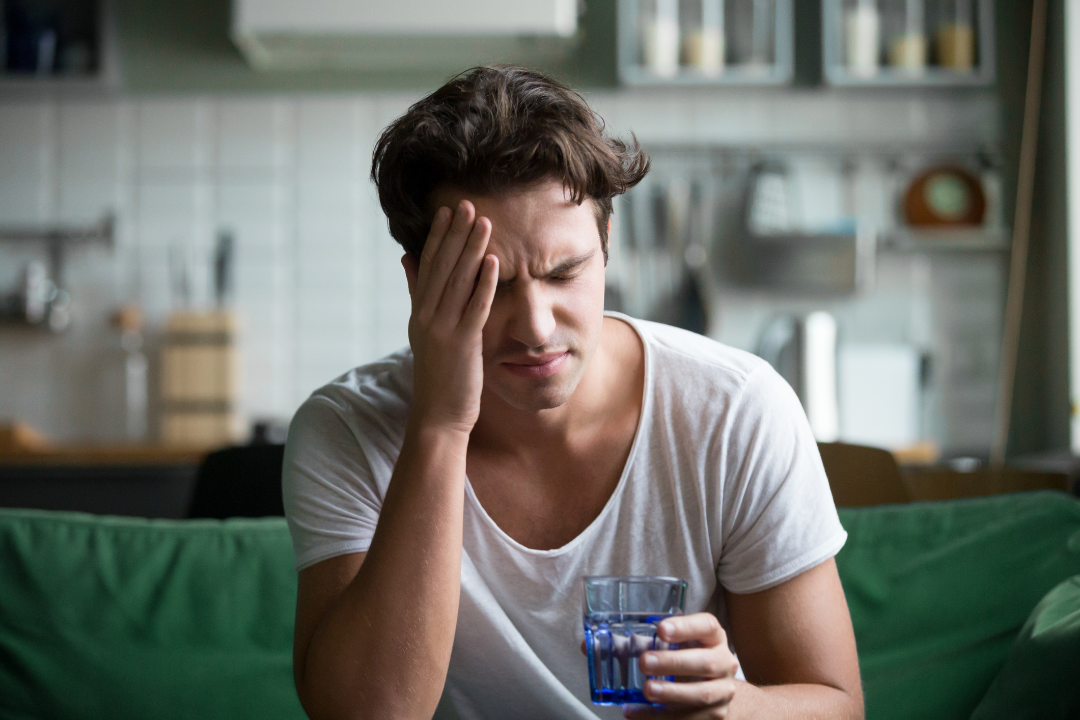 – Slow workout recovery

– The need for more sleep than usual

– Fatigue 

– Irritability

– Premature aging

– Mood changes

– Joint aches and discomfort

– Poor digestion
Additionally, some researchers recognized that low levels are found in a large range of disease states, from cardiovascular disease, to pulmonary disease, to diabetes. Though there is still a significant amount of research to be done, they theorize that deficiency may be related to disease onset and development. [1] 
Food vs. Supplements
Natural production of glutathione can be greatly affected by a number of factors, including environmental toxins, stress, illness and poor nutrition. [4] In the diet, you can find glutathione in avocados, cruciferous vegetables, spinach, okra, and asparagus, but our ability to absorb it is severely limited.
Even standard supplementation is limited. However, there has been research to demonstrate that liposomal glutathione is able to aid in absorption where other oral supplementation methods have been unable to. [5]
To keep glutathione levels healthy, try our Liposomal Glutathione – the liposomal delivery method was designed for optimal absorption, so you are getting the full power of this supplement!
Citations