Maintaining a healthy diet consisting of home cooked meals can be difficult, but it's definitely worth it! One of the main challenges is keeping your food and kitchen organized. But doing so can make cooking and eating at home much more enjoyable. 
In today's blog, we'll cover some tips on how to keep your food storage area clean and tidy. Follow these simple tips, and you'll be on your way to enjoying home cooked meals more than ever!
The benefits of a healthy diet
It's no secret that what we eat has a direct impact on our health. Eating a healthy diet consisting of home cooked meals is one of the best ways to improve our overall health and well-being. 
Home cooked meals are typically lower in calories, saturated fat, and sodium than restaurant or processed foods. They also tend to be higher in vitamins, minerals, and antioxidants. 
Furthermore, cooking at home gives us the opportunity to control what goes into our food, which is especially important for those with food allergies or special dietary needs. 
While it may take some extra time and effort to prepare home cooked meals, the benefits are definitely worth it. Next time you're trying to decide between grabbing something fast or cooking something healthy, remember that a little extra effort now can pay off in improved health down the road.
One thing that can encourage you to eat at home more is staying organized. When your food and kitchen are organized, you can easily see what you have and make sure you're eating a variety of healthy foods.
Let's take a look at how organizing your kitchen can make cooking in it that much more pleasant!
How to organize your food and kitchen
When it comes to organizing your food and kitchen, there are a few different approaches you can take. You can choose to organize by food type, by meal, or by expiration date. Whichever method you choose, make sure that everything is clearly labeled. This will save you time and frustration when you're looking for something specific.
Here are some tips for organizing your food and kitchen:
1. Have a designated place for everything
A tidy kitchen is a happy kitchen. When everything has its place, cooking becomes a breeze. You know exactly where to find the spices you need, and there's no wasted time rummaging through cluttered cabinets. 
Plus, a clean workspace is essential for food safety. By keeping your countertops clear and storing items properly, you can reduce the risk of contamination. 
Furthermore, a well-organized kitchen just looks nicer. It's inviting and welcoming, making mealtime more enjoyable for everyone. 
So next time you're looking for that spatula, take a minute to put it back in its rightful place. Your future self will thank you!
2. Store food in airtight containers
There are many different reasons why it's best to store food in airtight containers. 
To start, these containers help to seal out moisture and prevent food from spoiling due to excess humidity. They also help trap valuable nutrients and keep harmful contaminants out. 
Because airtight containers are designed to be stackable, they take up less space than other types of storage containers, making them ideal for cramped kitchens or small pantries. 
And, when properly sealed, airtight containers can actually extend the shelf life of certain foods by preventing oxidation and other chemical reactions from taking place. 
In short, if you want to keep your food fresh and flavorful for as long as possible, there is no better option than using airtight containers!
3. Group like items together
When it comes to organizing your kitchen, one of the most important things to keep in mind is how you group your food items. 
In general, it's best to group together similar types of foods. For example, keeping all of your produce in one spot will make it easier to see what you need to replenish and also make healthy meal prep faster and simpler. Similarly, keeping canned goods together makes it easier to find what you're looking for when you're making dinner or looking for a snack. 
Organizing your kitchen this way also has other benefits as well. It helps reduce clutter by giving everything its own space, and it also makes it easier to track down food that has gone bad before its expiration date. 
If you want a more streamlined kitchen that actually helps get meals made faster and easier, then grouping similar types of foods together is definitely the way to go!
4. Label everything with clear writing
A well-organized kitchen is a key ingredient in any cook's recipe for success. One of the most important elements of kitchen organization is labeling. When food is clearly labeled, it's easier to find what you need and to keep track of expiration dates. This can help you save money by reducing waste, and it can also help you avoid foodborne illness. 
In addition, labeling can be helpful if you have dietary restrictions or allergies. By reading labels carefully, you can easily avoid foods that could trigger a reaction. 
Whether you're cooking for one or feeding a family, taking the time to label your food will help you stay organized and safe.
5. Rotate your stock every few months to avoid spoilage
Anyone who has ever opened their pantry to find a can of soup that expired months (or even years) ago knows the importance of food rotation. 
When you rotate your food stock, you ensure that you're eating the oldest items first and avoid having to waste spoiled food. 
Rotating your food stock is also a great way to take inventory of what you have on hand and avoid buying duplicates. 
Lastly, it ensures that you are eating a variety of foods and not getting bored with your meals. 
So next time you're at the grocery store, remember to grab some new items to add to your rotation. Your taste buds will thank you!
6. Use baskets and drawers to organize your cabinets
When it comes to keeping the food in your kitchen organized and easy to find, baskets and drawers are your best friends. 
Whether you choose colorful plastic containers to keep items like pasta and rice neatly stored, or opt for open-sided wicker baskets to store fresh fruits and vegetables, there are numerous benefits to using a storage system that makes use of both baskets and drawers. 
For one thing, these types of organizers allow you to get a visual overview of all the items in your kitchen quickly and easily. This can be especially helpful when you're pressed for time or trying to put together a meal on short notice. 
In addition, using both woven baskets and drawers to organize your kitchen helps you keep everything separated into categories, which makes it easy to find exactly what you're looking for. 
From an organizational standpoint, this is an excellent way to streamline your household and make sure that nothing goes missing.
7. Keep the refrigerator and freezer clean
Most people know that it's important to keep their kitchens clean. After all, who wants to cook in a dirty environment? However, many people don't realize that it's just as important to keep their refrigerator and freezer clean. A dirty fridge can lead to contamination and spoilage of food, which can cause illness.
In addition, a build-up of frost and ice can damage the fridge and make it less efficient. Taking the time to regularly clean your fridge and freezer will help keep your food fresh and your appliance in good working condition.
Tips for cooking at home
If you're like most people, you probably find cooking at home to be a bit of a challenge. After all, it's easy to get overwhelmed by recipes, ingredients, and kitchen gadgets. But don't despair! With a little organization and planning, cooking at home can be a breeze.
Here are our top tips: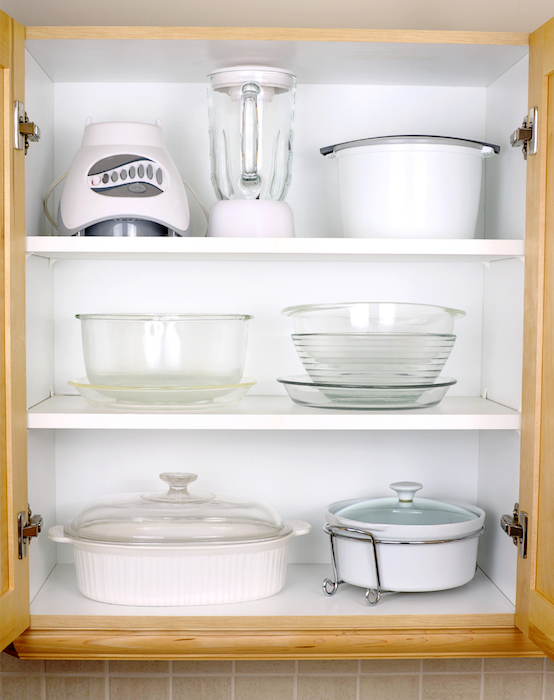 -Start by decluttering your kitchen. Get rid of any gadgets or appliances that you don't use. This will make it easier to find the things you need when you're ready to cook.
-Keep utensils and appliances in their proper place. This will save you time and hassle when you're looking for something specific.
-Invest in some quality storage containers. This will help you keep your ingredients fresh and organized.
-Meal plan! Sit down each week and plan out the meals you'll cook. This will save you time and money in the long run.
-Make use of your freezer. Cooking in bulk and freezing individual portions is a great way to save time on busy weeknights.
By following these tips, you'll be well on your way to becoming a master chef in your own kitchen!
One final tip: be sure to enjoy your food! Cooking at home should be a relaxing and enjoyable experience. Don't let it turn into a chore. Sit down, relax, and savor every bite.
Bring your cooking (and health) to the next level…
No matter what you're cooking, we have an ingredient that can not only add flavor, but significantly boost the nutrient profile of your meal!
Whether it's being drizzled on top of a salad, going into a smoothie, or getting added to your rice dish – you don't want to be without this powerful ingredient.
Every kitchen should keep it on hand!
To learn what it is and how it can revolutionize both your health and cooking…