With the arrival of this beautiful warm weather, many of us are throwing ourselves full on into Summer mode – even if it technically isn't Summer until next week…
One of the best things about Summer is all the delicious fruit that comes into season – and one of our favorites are peaches!
Below are three peach recipes to enjoy in the Summer sun. Added to each is one of Purality Health's Micelle Liposomal products. All of these contribute to the mouthwatering flavor of the recipes and bring some additional healthy benefits to the table…
The Micelle Liposomal Radiant Vitamin C is a powerful antioxidant that will add a fresh citrus flavor.
The Micelle Liposomal Vitamin B12 has a soft berry essence and supports healthy cognitive function and energy levels.
And last but not least, the Micelle Liposomal D3 + K2 has a subtle, sweet flavor that blends great with the natural fruity flavors in a smoothie and contributes to balancing your mood.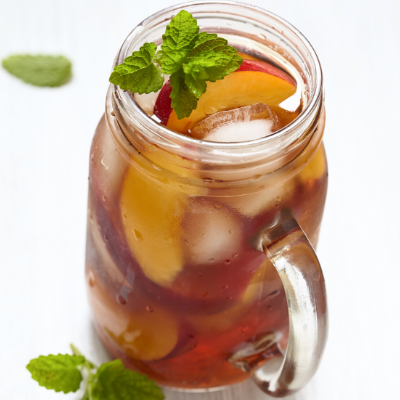 Now let's dive right in and take a look at the recipes:
Peach Iced Tea
This is a delicious and sweet iced tea to cool down with, but it doesn't contain any sugar! 
Here's what you'll need:
2 cup water to boil
4 cup cold water
⅓ cup honey
8 ounces dried peaches (1⅓ cup)
6 bags English breakfast tea
Here's what you'll need to do:
In a small-medium pot, add the 2 cup of water with the honey and bring to a boil, stirring occasionally. 
Once the honey dissolves, add the tea bags and dried peaches, then remove the pot from heat, put on the lid, and let it all steep. 
After five minutes, remove the tea bags. Cover again and continue to steep the dried peaches for 20-25 minutes. 
Remove the peaches. Transfer the tea to a pitcher and add 4 cups of water, along with the 2 tbsp of vitamin C. 
Stir it all together and allow it to chill in the fridge for about 1 hour.
Serve with mint, fresh peaches, or ice — and enjoy!
Makes 1 pitcher full. 

Peach-Blueberry Jam
This jam will make a sweet and nutritious addition to any yogurt, French toast, creamy dessert, or whole-grain toast. 
Here's what you'll need:
3 cups chopped peaches (about 4 large)
4 tbsp maple syrup
1 cup fresh blueberries
3-4tbsp chia seeds
2 tbsp lemon juice
16 Pumps Micelle Liposomal Vitamin B12
Here's what you'll need to do:
In a mixing bowl, mash the peaches and blueberries.
Once mashed, add them to a medium-large pot and cook for 5-15 min so the mixture thickens. 
Remove from heat, mix in maple syrup, lemon juice, and chia seeds and allow it to slightly cool. Then stir in the vitamin B12. 
Transfer to jars and refrigerate.
Makes 2 small jars.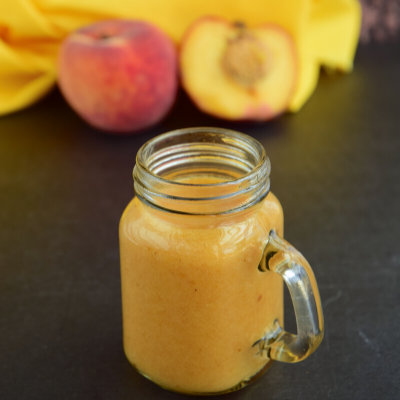 Peach Mango Smoothie
A peach smoothie is a perfect summer breakfast or on-the-go snack, and the D3 adds the perfect touch of sweetness to cheer you up.
Here's what you'll need:
1½ cup fresh or frozen peaches 
1 banana
½ cup fresh or frozen mango
¾ cup Greek yogurt
¼ quick or rolled oats
1½ cup milk of your choice
1 tbsp Micelle Liposomal D3 + K2
Here's what you'll need to do:
Add all of the ingredients into a blender. Adding the oats and then the milk and allowing it to soak for a few minutes helps soften them, but is not necessary.
Blend until smooth.
Enjoy.
Makes 2 large glasses of smoothie

These are just three recipes you can do with the summer fruit of peach and your favorite Purality Health products. Feel free to experiment and let us know what you come up with. We'd love to hear from you!