One of the purest, most bioavailable forms of B12
BEWARE: Many supplement manufacturers use the cheaper form
of B12 called Cyanocobalamin
Now, Cyanocobalamin can be harmful because it draws from your body's precious pool of methyl groups.
Purality Health® B12 uses ONLY Methylcobalamin – the naturally occurring B12 your body can use immediately.
The methyl groups are fundamental to metabolism and so much more.... you'll feel the difference when you're adding to the methyl pool.

RIGOROUSLY TESTED
Our manufacturing process puts our product through a series of strenuous tests to ensure our liposomes are the exact size, structure, and integrity needed to perform optimally.

WE USE A UNIQUE LIPOSOME MANUFACTURING PROCESS
Our liposomes are produced at room temperature using only normal room pressure. This keeps the integrity of the liposomes intact (high heat and pressure can destroy the liposome and weaken effectiveness).

cGMP Compliant Facility
Made in a facility compliant with Good Manufacturing Practices. Our Product has been tested and is Prop 65 Compliant
But even that wasn't enough for us here at Purality Health®
Determined to make our B12 the most easily absorbable on the market to deliver the countless health benefits you deserve… we added one more piece to the puzzle:
The Master Key For Ultimate Nutrient Absorption
We included the nutrient fulvic acid to the mix.
Fulvic acid is renowned for its superior absorption capabilities. It'is found in humus, the highly nutritious layer of earth that feeds plants and ensures they grow strong and healthy. It's made up of the most beneficial and nutritious portions of the earth in their natural form.
Fulvic acids dissolve and transpose vitamins, coenzymes, auxins, hormones, and natural
antibiotics.
Fulvic acid rapidly detoxifies the toxic herbicide known as Paraquat and Atrazine (stated right on the label). It has a special function with respect to the demise of organic compounds applied to soil as pesticides.
Fulvic acid has the ability to complex vitamins
into its structure, where they are presented to the cell in combination with complexed minerals. In this perfect natural condition, they can be catalyzed and utilized by the cell. [
Fulvic acid enhances the availability of nutrients and makes them more readily absorbable, allowing minerals to regenerate and prolong time of essential nutrients..
Fulvic acids are excellent natural chelators, cation exchangers, and are vitally important in the nutrition of cells.
Feeling Down? New Evidence Reveals A Simple Lack of B12 May Be The Answer...
A Finnish study, involving more than 400 individuals with experiencing normal, simple life mood swings was one of the first to discover that levels of B12 corresponded with low mood.

Those with the highest levels of B12 reported feeling a greater sense of overall wellbeing than those with lower vitamin B12 levels.

And those with the worst symptoms or 'mood swings' had the lowest levels of B12.

Another study in the US of women over the age of 65 found that women deficient in B12 were twice as likely to have low mood levels as those with adequate levels.

And a population study of 4500 elderly men and women found those with low B12 were 70% more likely to feel down.
What Would Abundant Energy, Sharper Thinking & A Good Mood Be Worth To You?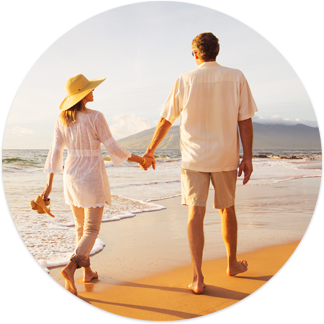 The benefits of B12 are numerous. From a surge in your energy levels to brighter, clearer thinking.

No longer do we have to accept cognitive decline as we get older, but we can begin supporting our memory now.

Yet it's highly likely that right now you are grossly deficient in this crucial vitamin. And, even if you ARE supplementing, your body is failing to absorb and assimilate the delicate nutrients.

Fortunately, today, you came across THE solution.

Now you can get the RIGHT DOSE of B12 every single day and just watch what happens to your health, your energy, your entire life.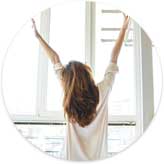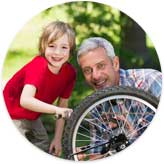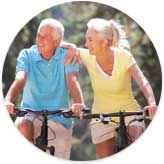 Imagine leaping out of bed in the morning instead of dragging yourself out from under the duvet.
Picture having enough energy to chase your kids (or grandkids) around... even at the end of a busy day.
And just think what it will be like to be in that bright, happy and 'sharp as a tack' mood all day long.
Sincerely, what would all that be worth to you?
At Purality Health® we're dedicated to bringing premium quality nutrients in our unique delivery system. No one else is doing this. Yet we don't want to price out the people who need our supplements the most.

That's why we've made it super-affordable to FEEL the difference today.
Choose your option below and get your first bottle as low as just $29.95!
Backed By Our 180 Day Money Back Guarantee!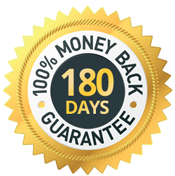 We believe, "Happy Customers" are the best advertising, which means if you're EVER unsatisfied with anything you buy from us, you have a full 180-days to try it out, during this time you can return any unused portion for a full refund.

Order today and try it out for yourself. If you don't notice a huge shift in the way you feel, just let us know you weren't satisfied and we'll send you a 100% refund on your order. It doesn't matter if it's next week or 1 month from now!