QUALITY ASSURED

"B vitamins are real multitaskers and are involved in so many critical processes. They are spark-plugs in everything from energy metabolism to detoxification to mood to immunity and gut health."
- Kathie Swift, MS, RD, LDN -
THE BIG POTENTIAL BENEFITS OF
B-VITAMINS
Helping You "B" Proactive With Your Wellbeing
You've no doubt heard of B-Vitamins, but when it comes to taking supplements, they often get pushed aside in favor of more exotic sounding compounds.
What you might not realize is that each member of the B-Complex family has its own set of unique properties & incredible potential benefits: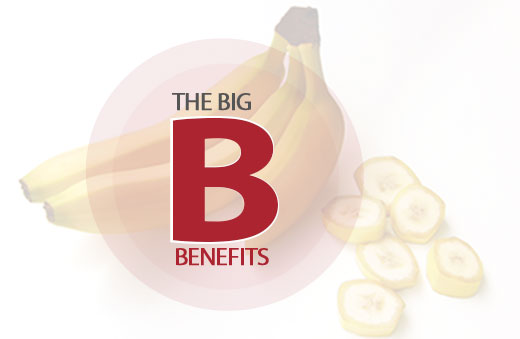 Here's the Lowdown on the Latest Vitamin B Research: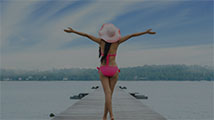 B1
Thiamine
"The Stress Buster"
Vitamin B1 is often called the "anti-stress" nutrient, and for good reasons. In 2015, a study concluded that it plays a "main role in the central nervous system and immune health" - supporting the body's ability to withstand stressful conditions.[1]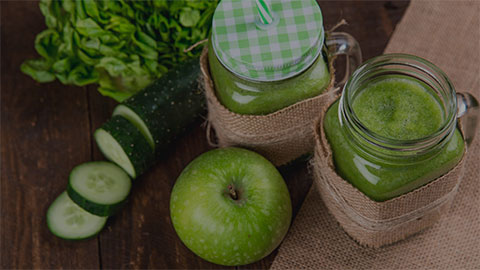 B2
Riboflavin
"The Antioxidant"
We're constantly being bombarded by pollutants & stressors. That's where B2 comes in... In a 2014 study, scientists were able to "confirm the antioxidant nature of riboflavin & indicate that this vitamin can support the body against oxidative stress".[2]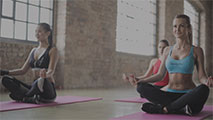 B3
NIACIN
"The Heart-Helper"
Cardiovascular health is a big concern for many of us. The good news? Studies suggest that Niacin can raise good HDL cholesterol by up to 25 percent and may support healthy cardiovascular function.[3,4]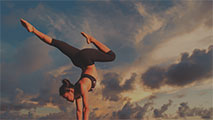 B5
Pantothenic Acid
"The Metaboliser"
Metabolism determines how effectively we can take nutrients from our food and convert them to an energy source (as opposed to storing them as fat). Vitamin B5 acts as a precursor to coenzyme A - an important enzyme involved in the breakdown of fats, amino acids & carbohydrates for fuel.[5]
B6
PYRIDOXINE
"The Sleep Secret"
A deficiency in Vitamin B6 has been shown to interfere with normal sleep patterns.[6] This may be due to the fact that it's involved in the synthesis of crucial neurotransmitters dopamine, epinephrine, GABA & serotonin - all involved in sleep and mood regulation.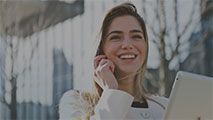 B7
Biotin
"The Beauty Vitamin
Biotin is often referred to as 'Vitamin H', from the German 'Haar & Haut' (meaning hair & skin). Aside from the role it plays in supporting youthful energy levels[7,8] biotin containing supplements have been shown to enhance hair thickness[9]. In another study, 91% of subjects had stronger fingernails post biotin use[10].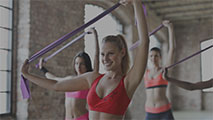 B9
Folate
"The Mood Booster"
In a world where mental health challenges are becoming more and more prevalent, many of us could do with a helping hand. Folate may be a potential option, as in one study, supplementation was associated with improvements in social recovery.[11]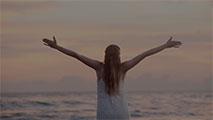 B12
Vitamin b-12
"The All-Rounder"
B-12 is the all-rounder - the vitamin that contributes to just about every process in the human body. As well as supporting the nervous system[12] and mental health[13], it's also involved in regulating a healthy inflammatory response[14] - a key marker of health and longevity.
B-Complex has so many potential benefits, but there's just one BIG problem...
B-Vitamins can be Notoriously Difficult for the Body to Absorb!
There are several common factors that can cause poor Vitamin B absorption:[15,16]
Consuming raw egg whites
Genetic factors
Smoking
Pregnancy
Prolonged antibiotic use
Intestinal malabsorption or leaky gut
The list goes on...
Because of this,
millions

of people around the world may be deficient in these

crucial

micronutrients!
Take Vitamin B-12 for example...
(Arguably one of the most important B-Vitamins)
A 2000 study showed that nearly
40% of people

may have

suboptimal

B-12 levels.[17]
To make things worse, conventional Vitamin B sources just aren't doing enough...
The three main methods for obtaining B-Vitamins include: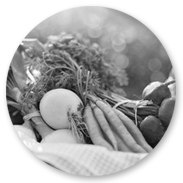 Foods
Fruits, vegetables, grains, and many animal products are FULL of various B Vitamins. The big problem? Even if you eat a well-balanced diet, processing, cooking and digestive barriers in the body can make B-Vitamins extremely difficult to fully absorb.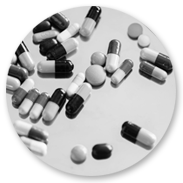 Supplements
Unfortunately, in many conventional B-Vitamin supplements, little thought goes into bioavailability - how much of the nutrients your body can actually use. The result? Most of the active compound passes straight through you, resulting in nothing more than expensive urine!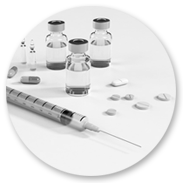 Injections
IV injections are a great way to get B-Vitamins right into the bloodstream. But despite their improved absorption levels, they are inconvenient to arrange, and can potentially be painful. And because B-Vitamins are water-soluble and need to be topped up regularly, IV's are an expensive route to go down.
Thankfully, there's now another way...
The New Gold Standard
Here's how our Micelle Liposomal Delivery works:
STEP ONE
Prepare
Active-B
Encapsulation
The B-Complex and added minerals & electrolytes are encapsulated into tiny, nano-sized micelles which are further enveloped into liposomes - essentially healthy fat cells.

STEP TWO
Defend
liposomal
defense
The protective liposomes SHIELD THE TINY MICELLES from the hostile environment and absorption barriers found in the human gut, keeping them safe and in-tact.
STEP THREE
Deliver
Micelle Liposomal Delivery
As the liposomes travel through the digestive system, they slowly peel away in a controlled manner. The micelles are gradually released and eventually ACTIVE B IS DEPOSITED NEAR THE GUT LINING where it can be absorbed.
B-Complex & Beyond…
Now With Added Essential Minerals & Electrolyte Support
With all of our products here at Purality Health, our goal is to give you the biggest bang for your buck.
That's why with Active-B, we didn't just stop with nourishing B-Vitamins and our super-duper delivery technology...
We've taken things a few leaps further by including additional Essential Trace Minerals - extra support for your healthy, active lifestyle.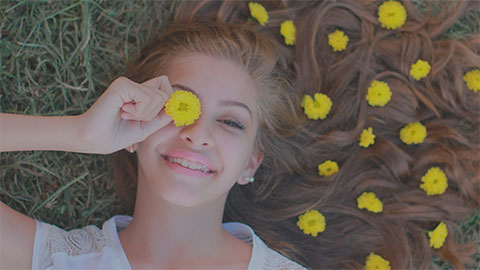 Zinc
- "The Mighty Immune Booster"
Zinc is involved in a number of important bodily processes, but it's perhaps most well known for its role in supporting immune health. In numerous studies, Zinc supplementation has been shown to help restore normal immune activity.[20,21]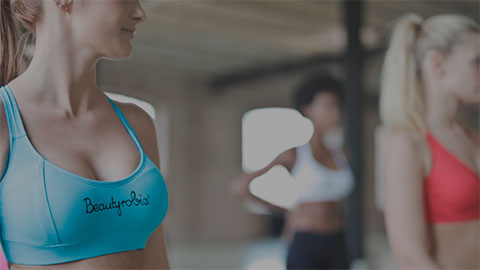 Selenium
- "The Healthy Hormonal Helper"
When it comes to thyroid health, selenium plays a massive role. It is involved in the production of thyroid hormones, and protects the gland.[22] If maintaining a healthy, lean physique is a priority, looking after your thyroid is super important.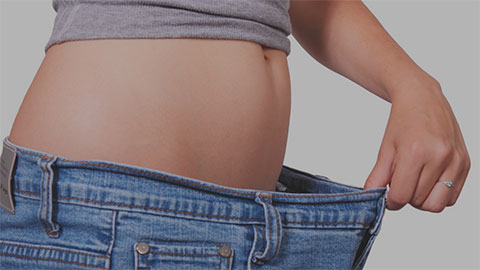 chromium
- "The Metabolic Machine"
Our metabolism determines how much energy from food we're able to utilize, and how much is stored on the body as fat. Chromium is involved in the breakdown and utilization of carbohydrates, fats and proteins - helping you get more useful fuel from your food.[23]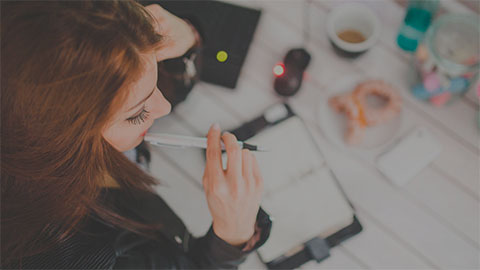 Boron
- "The Key to Cognitive Health"
Often referred to as the "brain nutrient", Boron plays a key role when it comes to cognitive performance. It's been shown to support hand-eye coordination, manual dexterity, attention span and even short & long-term memory span.[24]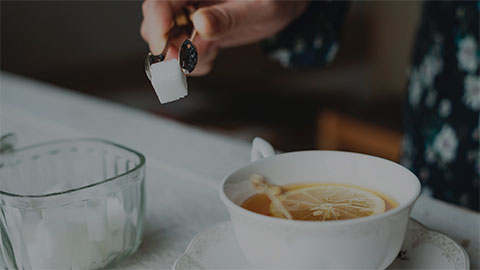 Vanadium
- "The Blood Sugar Balancer"
Vanadium helps maintain healthy blood sugar levels. It is also used for discouraging high levels of cholesterol or other fats in the blood.[25]
And with Active-B, we didn't stop there...
Take Your Performance to the Next Level With Added
Electrolytes
The secret to sporting success & beyond
Electrolytes are substances that conduct electricity when dissolved in water.
They're of particular importance for older adults and active individuals looking to maintain energy levels and maybe even enjoy a big boost in athletic performance.
We included four key electrolytes in our Active B Complex blend, each backed with rigorous scientific research: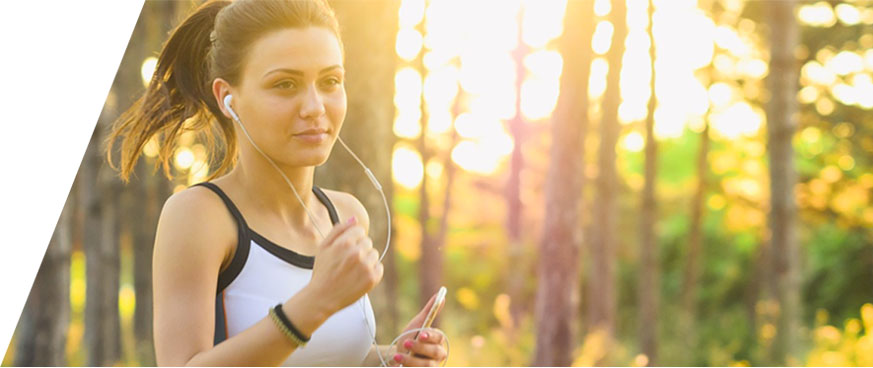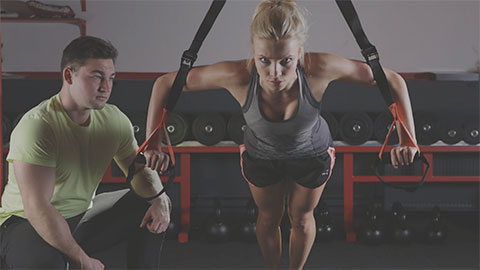 Calcium
Carbonate
"The Bone Builder"
When you're looking to maintain an active lifestyle, strong bones are key. As well as regular weight-bearing exercise, ensuring your calcium levels are within the healthy range is one of the most effective ways to maintain bone mineral density as you age (and post pregnancy).[26]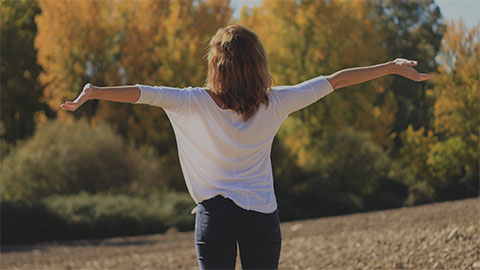 Magnesium
Carbonate
"The Energy Booster"
If you're after an energy boost to keep you going throughout the day or to fuel your next workout, magnesium could be the solution. In a 2014 study, magnesium supplementation was shown to enhance performance in exercise by increasing the availability of glucose in the blood, muscles and brain.[27]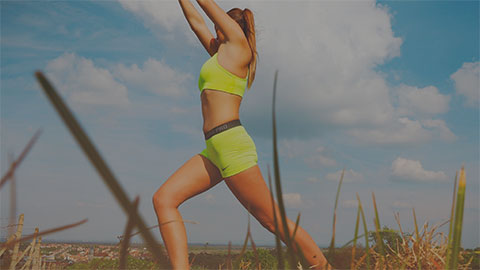 Sodium
Citrate
"The Endurance Enhancer"
If more endurance is the aim of the game, look no further than sodium citrate. A 2004 trial showed that ingestion shortly prior to exercise improved 5k running performance in trained individuals. The subjects covered the distance on average 30.6 seconds faster after receiving citrate compared to the placebo.[28]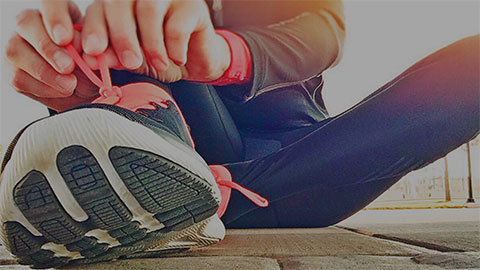 Potassium
Chloride
"The Cardio King"
A healthy heart is essential if you're looking to maintain your fitness - whether that's in a specific sport, or simply in keeping up with the kids. Potassium can play an important role where cardiovascular health is concerned - supporting healthy blood pressure levels & potentially reducing the likelihood of a stroke by up to 24%.[29]
GUARANTEED SATISFACTION
(OR YOUR MONEY BACK)
Backed By Our 180-Day Money Back Guarantee!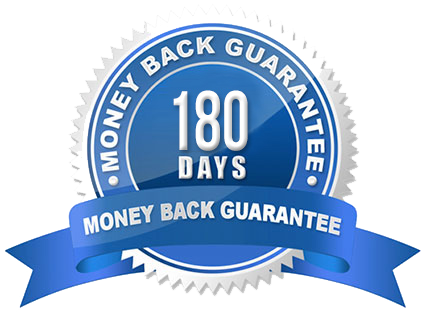 We want to see you thrive, and we also believe, "Happy Customers" are the best advertising.
So that means if you're EVER unsatisfied with anything you buy from us here at Purality Health®, you have a full 180-days to try it out, during this time you can return any unused portion for a full refund.
Order today and try it out for yourself. If you don't notice a huge shift in the way you feel, just let us know you weren't satisfied and we'll send you a 100% refund on your order.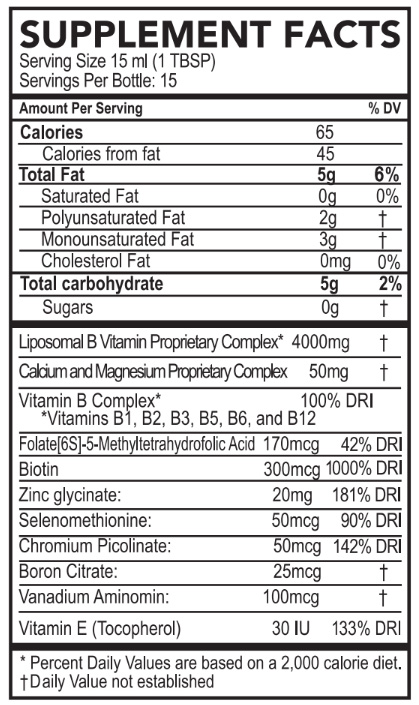 † These statements have not been evaluated by the Food and Drug Administration. This Product is not intended to diagnose, treat, cure or prevent any disease.
Ingredients: Organic Glycerin, *Liposomal Proprietary Blend (Non GMO Sunflower oil containing Phosphatidylcholine), Purified Water, Magnesium & Calcium Carbonate, Vitamin B Complex (Vitamins B1, B2, B3, B5, B6 and B12), Folate(6S)-5-methyltetrahydrofolic acid, Biotin, Zinc glycinate, Selenomethionine, Chromium Picolinate, Boron Citrate, Vanadium Aminomin, Vitamin E (as Alpha Tocopherol), Oleic Acid, Natural Flavor (Orange oil, Lemon oil and Tangerine oil) and Citric Acid.

DOES NOT CONTAIN: GMO, MSG, gluten, dairy, wheat, soy, yeast, lactose or milk.
CAUTION: Do not exceed recommended dose. Pregnant or nursing mothers, children under the age of 18 and individuals with a known medical condition should consult a physician before using this or any dietary supplement.
KEEP OUT OF THE REACH OF CHILDREN. STORE IN A COOL DRY PLACE.
SUPPORT YOUR HEALTHY, ACTIVE LIFESTYLE
Choose your package:
1 Month Supply
10% Off!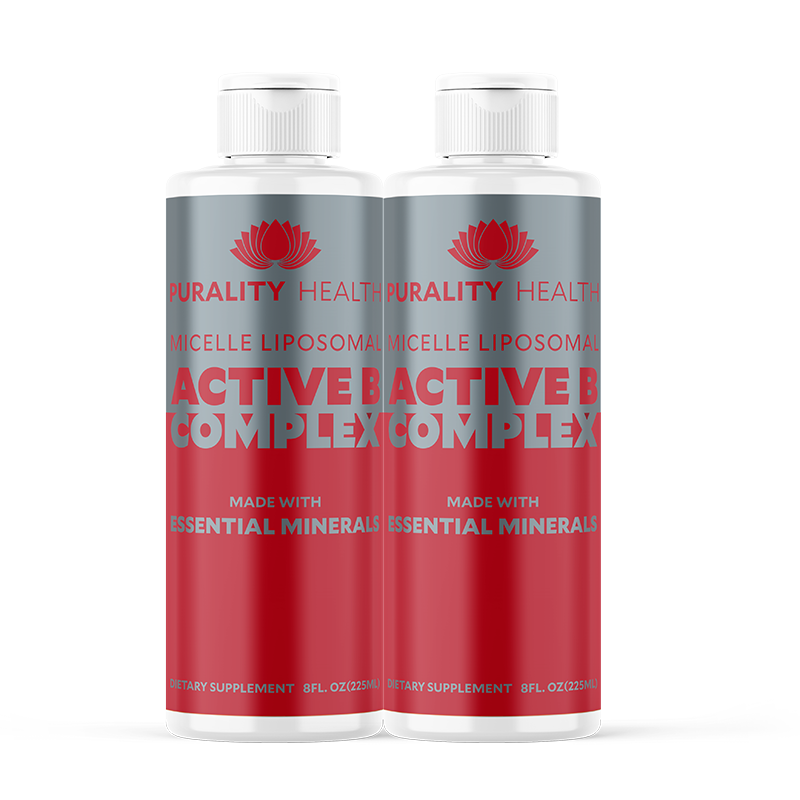 $44.95/bottle
$40.50
per bottle

Best Value
3 Month Supply
30% Off!
$44.95/bottle
$31.50
per bottle

Most Popular
2 Month Supply
20% Off!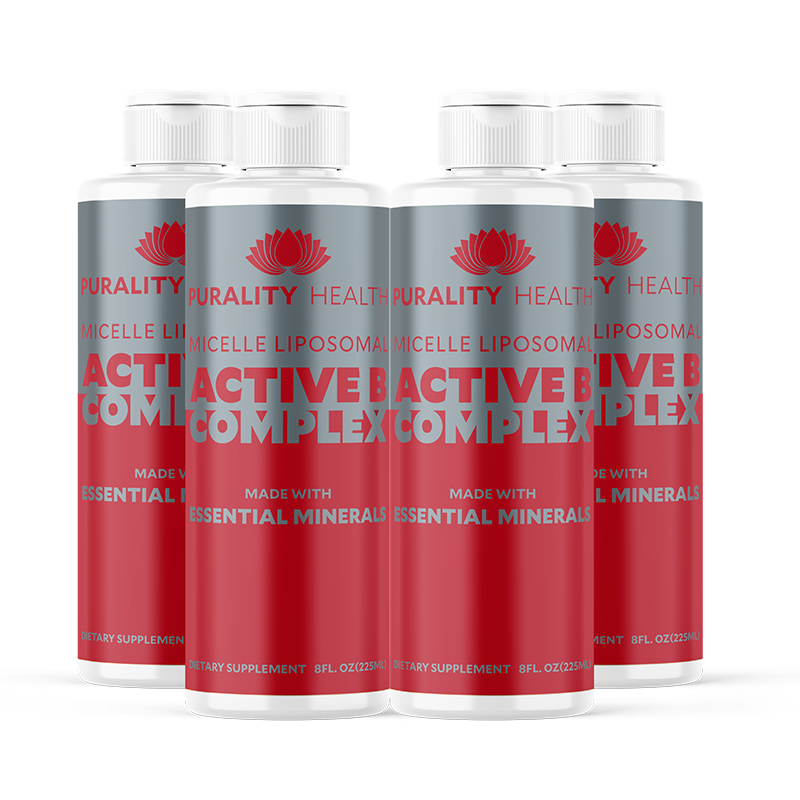 $44.95/bottle
$35.95
per bottle